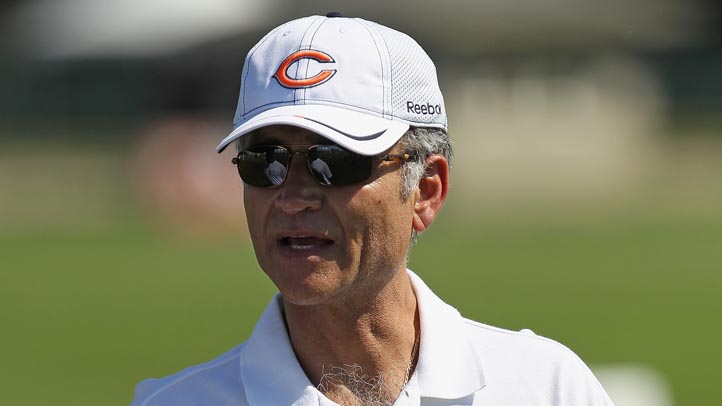 One of the last vestiges of Jerry Angelo's 10-year career in Chicago fell away as the Bears traded away Gabe Carimi on Sunday night. He was the last first-round draft pick from Angelo's tenure. After so many seasons in Chicago, few of Angelo's marks remain on the team.
Though Angelo picked up Jay Cutler and Julius Peppers with trades and free agency, the draft was rarely a success for him. Just a year and a half since he left, Charles Tillman is the highest drafted Bear still on the team. He was picked 35th overall in 2003. Not one of Angelo's first-rounders is still with the Bears.
Carimi's knee injury problems kept him off the field for much of his time in Chicago. When he was healthy, he lost the starting right tackle job. Though he proved valuable at guard when Lance Louis was injured, he didn't perform as expected in the position he was drafted for.
We don't blame Angelo for believing in Carimi's talent because we did, too. Here at Grizzly Detail, we wanted the Bears to draft Carimi in 2011. We thought his size and talent in college outweighed his health problems, as his knee had created problems while he was in college at Wisconsin.
Carimi did himself no favors during the off-season by missing voluntary workouts in Chicago this year. With a new head coach in Marc Trestman, the smart move would have been to take advantage of every opportunity to impress the new coach. The Bears were overloaded with offensive linemen, so it was important to make an impression. Instead, Carimi worked out in Arizona.
General manager Phil Emery, who replaced Angelo, said Carimi would be welcomed back with open arms. Instead, he will be reporting to the Tampa Bay Buccaneers. Like every other first-round Angelo pick, Carimi will be playing for another team.
Copyright FREEL - NBC Local Media