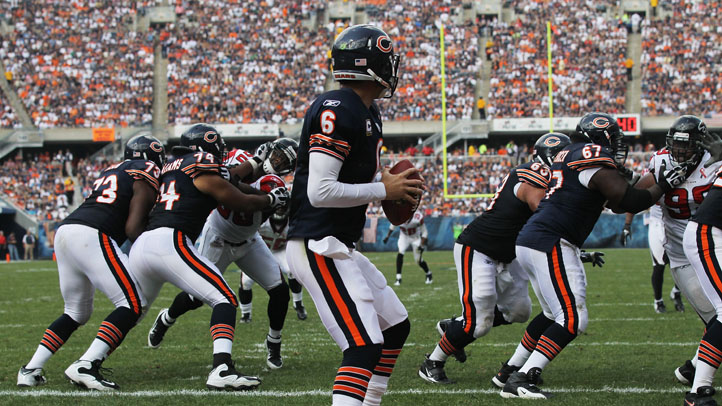 Do you like Jay Cutler? Well, like him enough to want him to stay upright as he plays for the Bears in 2012? Good news! Plays calling for him take seven-step drops are gone.

According to offensive lineman Gabe Carimi on Sirius NFL radio, new offensive coordinator Mike Tice has thrown away plays with seven-step drops that former offensive coordinator Mike Martz loved so much.

See, those seven-step drops were key to the Martz offense. It gave receivers plenty of time to get downfield and create separation from their coverage, and gave quarterbacks plenty of room to throw big passes. The problem? It also meant Cutler had the ball in his hands for a long time, and was a huge reason why he was creamed on so many plays.

And if you got angry at J'Marcus Webb at any point in the season for not holding off defensive linemen, it's both his fault and the fault of the offense that called for him to hold off people like Ndamukong Suh for so long.

Rejoice on Cutler's behalf, Bears fans. Martz is gone, as is his playbook.
Copyright FREEL - NBC Local Media