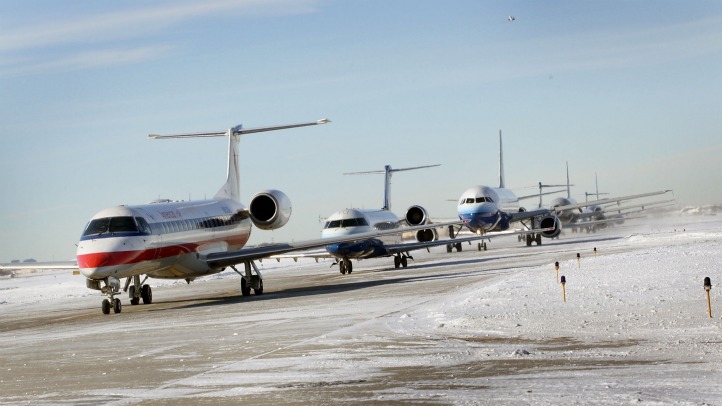 Luggage and cargo on board five or six planes flying into O'Hare from Tokyo on Wednesday tested positive for radiation, NBC Chicago has learned.

Levels were "way below anything harmful," though, and radiation was only detected in luggage and cargo offloaded from the planes.
Radiation was not detected on travelers flying into O'Hare, where approximately 2,000 passengers arrive every day on 14 flights from Tokyo. Local reports of passengers setting off radiation detectors are inaccurate, a source with knowledge of the situation told NBC.
The planes have all been green-lighted and cleared to fly. Luggage and cargo also was cleared and returned to passengers.

As a result of these positive hits, U.S. Customs and Border Protection stepped up its inspections of Tokyo flights in the last 24 hours.

"U.S. Customs and Border Protection (CBP) is monitoring developments in Japan carefully and is specifically assessing the potential for radiological contamination associated with the ongoing impact of the earthquake and tsunami to Japan's nuclear facilities," a CBP statement said.

Thomas Murphy, professor emeritus and former director of the environmental science program at DePaul University, agrees the low levels shouldn't be cause for passenger concern.

"Just because something's present in small amounts doesn't make it a hazard," Murphy said, noting that the amount of radiation inside Tokyo's plant is "just enormous."

A source told NBC the screenings are a precaution. International flights routinely are screened for radiation levels, and customs routinely screens luggage.