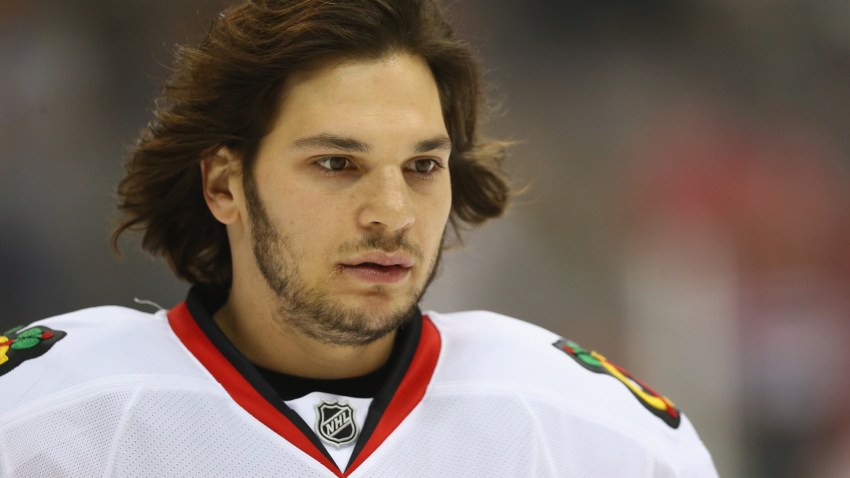 The Chicago Blackhawks will be short-handed heading into their final two games before the All-Star break as forward Daniel Carcillo has been suspended for six games by the National Hockey League.
The suspension comes after Carcillo was penalized for a cross-checking penalty against Winnipeg's Mathieu Perreault on Friday night. The play only earned a minor penalty during the game, but considering the injury to the Jets forward and the history that Carcillo has of run-ins with the NHL, the league opted for a heavier sentence this time around.
This ban is the ninth of Carcillo's career. He was most recently suspended for making contact with an official after an altercation during the Stanley Cup Playoffs in 2014. The original ban was 10 games, but was reduced to six games by NHL Commissioner Gary Bettman on appeal.
Carcillo's suspension will end as the Blackhawks take on the Minnesota Wild February 3, with his second game back coming against the Jets in Winnipeg.
While Carcillo is out of the lineup, he will be replaced by Joakim Nordstrom on the fourth line.