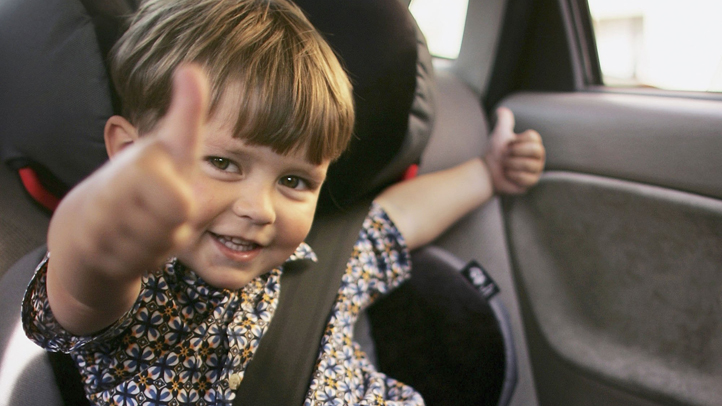 When it comes to questions about child safety, Illinois State Trooper Michelle Kistulinec puts it best: "No question is too silly or stupid.
Kistulinec and her outreach team will be on hand in Naperville this Saturday to not only help parents with car seats, but to print ID cards for children.
"We are not there to belittle you, we are there to help keep your family safe," she said.
The event is called K.I.S.S. (Kids Identification and Safety Seat), and will be held outside the DuPage Children's Museum in Naperville on Saturday, August 11th, from 10 a.m. to 2 p.m.
State Police urge parents and grandparents to drive over with their kids, and with their car seats for this free inspection. One of the most common issues Troopers see are moms and dads using hand-me-down car seats that were structurally damaged in a car accident. Another common problem is the plastic expanding and contracting in the extreme weather we experience in our area. It's for these reasons that most car seat models have about a six-year shelf life, and that officials recommend you buy them new.
If purchasing a brand new seat is a difficult option for your family, Tpr. Kistulinec says she works with the State of Illinois to help those who need assistance.
The identification cards will be printed for your children on site. State police emphasize they do not keep the picture or information on your kids, in fact, they delete it as soon as the three cards are printed. The idea behind these cards, is that in case of an emergency, parents will have a recent photo, with updated height and weight stats, to give law enforcement, if something happens to their child.
Tpr. Kistulinec says that often times if a child goes missing, the parent, understandably under extreme stress, does not always provide officials with a recent picture. This K.I.S.S. event is the second annual such event held outside the Children's Museum, and those who participate can get free entrance into the museum that day.