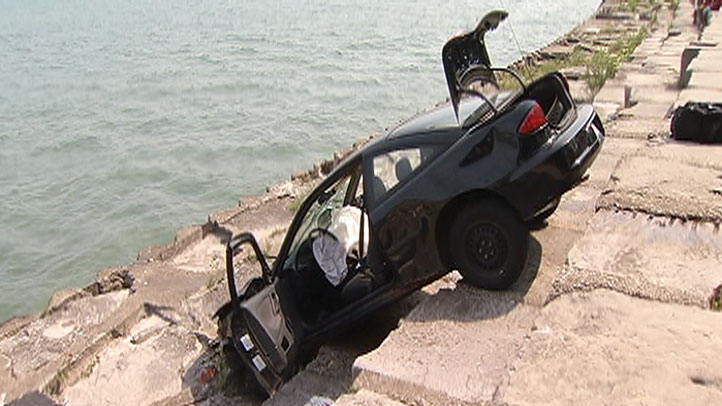 A man who apparently tried to drive his car into Lake Michigan near Foster Avenue on Friday afternoon didn't make it, so he got out of his car and jumped into the water.

Firefighters responded to a person in the water about 1:30 p.m. at Foster Avenue. By the time they got there, however, the man was out of the water. He was not injured, officials said.

"He went over the edge here, got out of his car, opened something out of the trunk, took a bag out, threw it in the water, and then jumped in himself," said witness Elaine Eilders.

The man's car, a dark-colored Chevy Cavalier, came to a rest at an angle on a concrete wall with its heavily-damaged front-end pointed toward the lake.