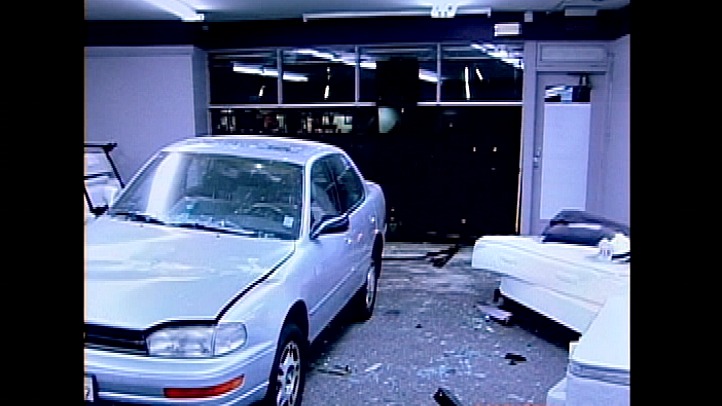 A woman crashed her car Wednesday night into the front of a bedding store in north suburban Skokie.

Luckily for the driver, the store's mattresses made for a plush landing that cushioned the crash.

"I think she probably would've went through the other wall if it wasn't for the Tempur-Pedic," said John Belcher, a salesman at Bedding Experts on the 4800 block of West Dempster Street. "She was fine, completely fine. Scared but fine."

Belcher said he was sitting behind his desk around 9 p.m. Wednesday when a car suddenly came into the store, right at him.

The driver told Belcher and police she was trying to make a left turn when her car accelerated and went barreling into the store window.

The car went about 25 feet into the store, smashing through the windows and crashing into beds. The damage is estimated at $25,000 to $30,000.