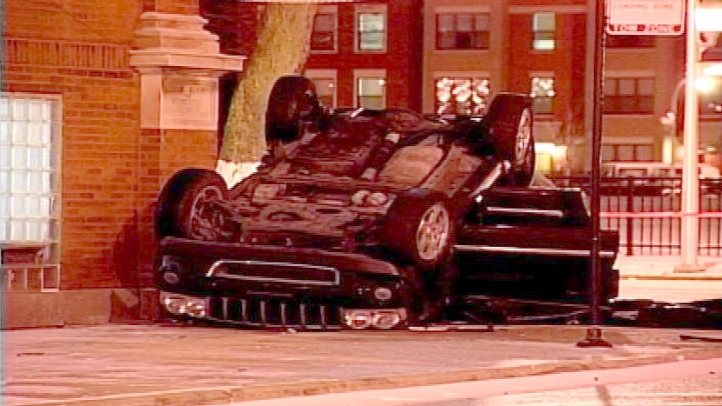 A 22-year-old man is dead and two other people were injured in an accident on the city's Near West Side early Sunday morning.
The crash happened just before 3 a.m. and involved two vehicles on the 1900 block of West Washington Boulevard, according to police News Affairs Officer Amina Greer.
One of the vehicles struck a church and flipped over. The 22-year-old involved in the accident was dead on the scene, according to the Cook County Medical Examiner's office.
Two others, a male and a female, were taken to John H. Stroger Jr. Hospital, both in good condition, police News Affairs Officer Daniel Sullivan said.
One of the drivers was cited for driving on a suspended license, according to Sullivan.
The police Major Accident Investigation Unit is Investigating.