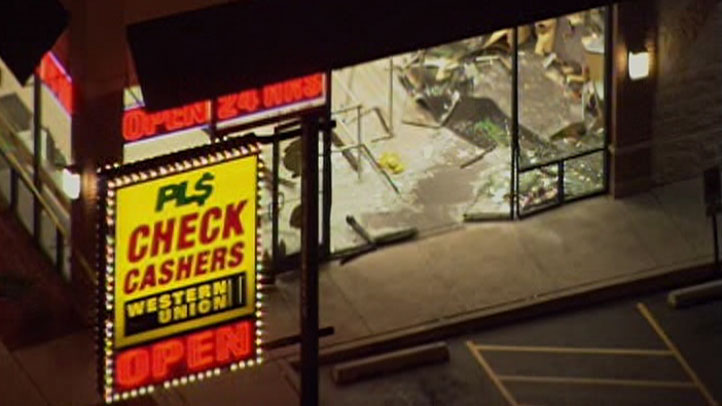 There were no serious injuries Tuesday afternoon after a car slammed into a Calumet Park business.

The car went into the PLS Check Cashing Store, in the 1400 block of West 127th Street of the south suburb, at about 4:30 p.m., officials said.

The car completely entered the store, causing severe damage to the structure.