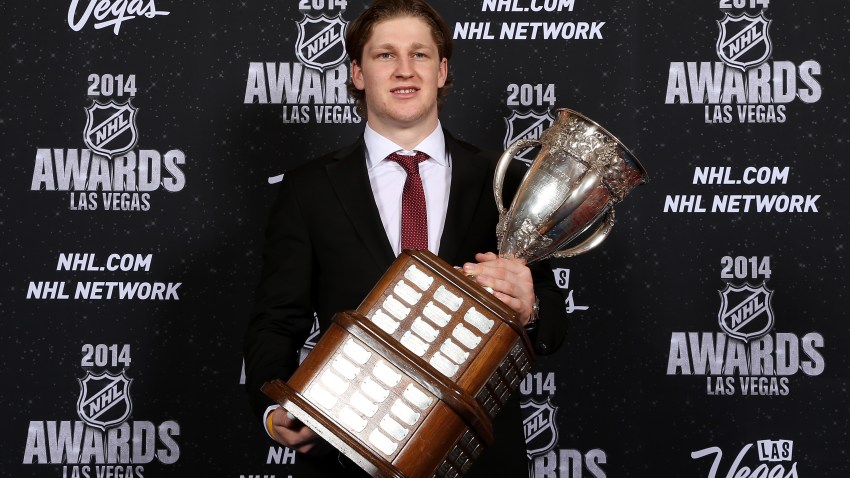 With the regular season rapidly approaching, Madhouse Enforcer is getting our NHL previews started by taking a look at how the Chicago Blackhawks' Central Division rivals strengthened their rosters over the offseason, as well as what we can expect from the teams during the regular season.
Our first team up in our Canvassing the Central series is the Colorado Avalanche.
Additions: Danny Briere, Bruno Gervais, Jarome Iginla, Brad Stuart
Losses: Jean-Sebastien Giguere, Matt Hunwick, Brad Malone, P.A. Parenteau, Paul Stastny
Schedule vs. Blackhawks (games in Chicago in bold): Nov 26, Dec 27, Jan 6, Feb 20, April 11
Strengths:
This Avalanche team is loaded with young talent, and with another year under their belts they could be in for a massive season. Team captain Gabriel Landeskog scored 26 goals last season and ended up with 65 points, and winger Ryan O'Reilly scored 28 times to lead the team in that category. In total, the Avalanche had five 20 goal scorers (and Jamie McGinn barely missed joining that club with 19), and their balanced offense was a driving force behind their success.
The Avalanche also got some tremendous goaltending out of Semyon Varlamov last season. In 63 games played, he had a 41-14-6 record with a sparkling 2.41 GAA and a .927 save percentage. He won't have the benefit of the veteran Giguere behind him in the crease this season, but the Avalanche are hoping that Reto Berra, acquired in a trade with the Calgary Flames, will step into the void.
Weaknesses:
Despite their regular season success, the Avalanche were unceremoniously dumped from the playoffs by the Minnesota Wild in the first round last season. Part of the reason for their defeat was the aggressive defense Minnesota deployed against them, but another part of the reason was that their woeful possession numbers from the regular season came back to haunt them.
During the regular season, the Avalanche were 25th in the league in Corsi Close Percentage (47.4%) and 27th in the league in Fenwick Close (46.8%). That means that opposing teams were not only regularly holding the puck more often than Colorado, but they were generating more shot opportunities as well, meaning that Varlamov was forced to play on his head at numerous times during the season.
If the Avalanche don't improve upon their poor possession numbers this season (losing a good face-off guy like Stastny isn't going to help either), then they could be in for a massive regression. If youngsters like Nathan MacKinnon and veterans like Iginla can help them, then the drop-off might not be as severe.
Player to Watch:
Tyson Barrie could be a fascinating player to watch on the blue line for the Avalanche this season, but we're going to go with MacKinnon instead. He's piled on muscle during the offseason, and his 63-point performance last season could be just the tip of the iceberg as he prepared for his sophomore campaign.