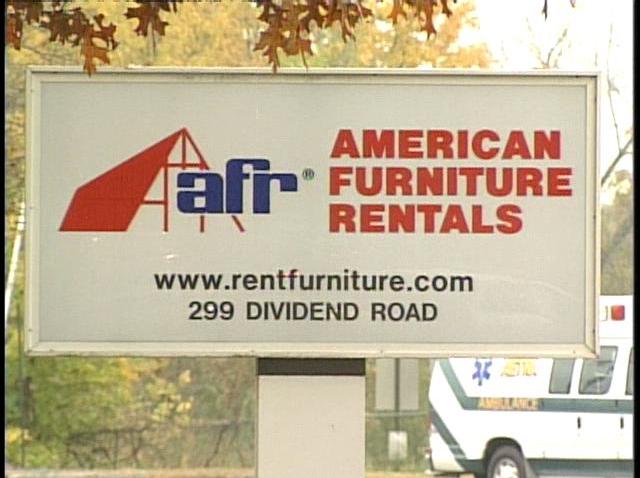 Ward Room's Campaign Round-Up is a weekly column dedicated to keeping you in the know about upcoming 2016 elections. Check the Ward Room blog for continued coverage.
U.S. Senate
Rep. Tammy Duckworth has adopted a new fundraising strategy in her bid for the U.S. Senate that uses tweets from her opponent, Sen. Mark Kirk, to trigger donations to her campaign fund. Now, every time Kirk sends out a tweet, donations to the Tammy for Illinois fund will be triggered for donations.
Duckworth is the first politician to adopt the model, which was created by Chicago-based startup iKeedo.
"We couldn't be more proud that the Tammy for Illinois team has signed on with iKeedo," the company's founder Chris O'Brien said in a statement. "In this all important election year, iKeedo allows the national democratic base to take their negative feeling about the Republican agenda (as represented by Mark Kirk's campaign) and turn it into positive action in the form of donations."
However, the campaign has only raised $140 since launching earlier this week.
"Epic fail," Kirk spokesman Kevin Artl said in an e-mail that included screenshots of the iKeedo page showing $0 in donations from recent tweets. The Duckworth campaign did not immediately respond to Ward Room's request for comment.
However, Duckworth hasn't had a problem fundraising elsewhere. According to a report released Thursday by the congresswoman's campaign, Duckworth raised $4.1 million in the third quarter of 2016. She enters the final month of the campaign with $4.3 million on hand.
10th Congressional District
Rep. Bob Dold released a new campaign ad Monday that looks to distance the Republican congressman from GOP presidential nominee Donald Trump and his party's platform. The ad starts with a series of clips featuring Trump and Democratic presidential nominee Hillary Clinton.
"That's what's wrong with politics and both sides share the blame," Dold says. "We need problem solvers, not grandstanding, to put country first, not politics. I'll work with anybody when they're right and challenge both parties when they're wrong."
Dold goes on to explain that he's broken with the GOP to "support common sense gun laws and defend a woman's right to choose."
Meanwhile, Dold's Democratic opponent, Brad Schneider, released a Norrington Petts poll last week that gives him a 46-41 lead over Dold. The poll is based on landline and mobile phone interviews of 399 likely voters from the district.
Illinois Comptroller
Democratic nominee for state Comptroller Susana Mendoza released a new television ad Wednesday that shows the Chicago City Clerk campaigning for "the most important office you've never heard of."
The 30-second spot features Mendoza explaining what a comptroller does to a variety of Illinois voters.
"The comptroller can make sure the politicians in Springfield are the last to get paid when they don't pass a budget," Mendoza says in the ad. "I've been a taxpayer watchdog who believes in rooting out waste."
Mendoza is locked in a tight race with Republican incumbent Leslie Munger that's primed to be one of the state's most expensive this campaign season. The matchup is being billed as a proxy battle for Gov. Bruce Rauner, who appointed Munger in 2015, and House Speaker Mike Madigan, who Mendoza has called a mentor.
The ad is currently airing on broadcast television in the Chicago, Springfield, Rockford and Peoria markets.
Notable Contributions
After smashing campaign finance limits with a $260,000 loan from her husband last month, Comptroller Munger received some significant donations from top GOP fundraisers with ties to Gov. Rauner.
Last Tuesday, the comptroller got $2 million from Richard Uihlein, the owner of the Uline shipping supply firm. Additionally, billionaire investor Ken Griffin chipped in $2 million last Thursday.
Munger has since transferred $3 million to the Illinois Republican Party fund that the group will likely spend on state legislative races. The comptroller contributed $1 million to the group last Thursday and added another $2 million Wednesday.
Additionally, the Illinois Republican Party has spent more than $2 million on ads in the state's 20th House district, the Associated Press reports. Veteran state Rep. Michael McAuliffe, the only Republican representing a state legislative district that includes parts of Chicago, is facing a tough re-election bid against Democratic newcomer Merry Marwig, who has spent roughly $187,690 on television ads this cycle.
According to the report, contributions in the race have helped make Illinois the biggest spender on TV ads for both Republican and Democratic legislative candidates in the U.S. for the current election cycle. Nearly $14 million has been spent on ads since January of 2015. Florida ranked second with about $8 million in spending.