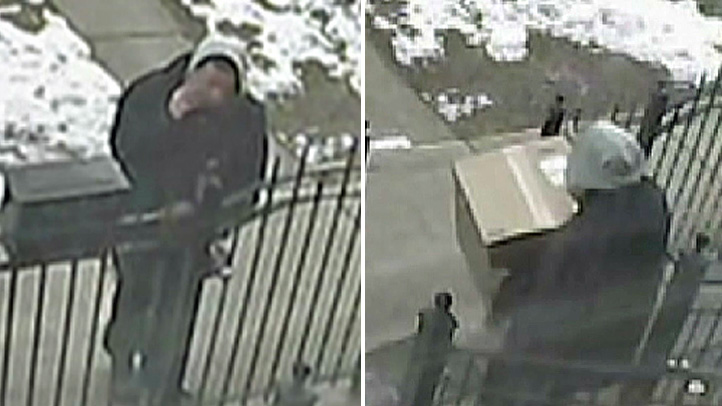 Police are on the hunt for a real-life Grinch who stole a present off the doorstep of a Wicker Park home, only this theft was caught by a surveillance camera.

It happened at a home in the 2000 block of West Potomoc Avenue.

The thief pulled up in what appears to be a dark-colored Volvo SUV, unlocks the gate, picks up the package, and rushes back to his vehicle and drives away.

But the homeowner, who asked that we refer to him only as Nick, had set up an inexpensive eyeball camera system that feeds live to his iPhone.

"I saw that it got delivered from Amazon, so I decided to check on my camera to make sure the package arrived. Looked like it did. When I got home, I noticed the gate was open and the package was missing," Nick said.

The box contained a $50 crock pot for his future mother-in-law.

"He must've needed it more than I did," Nick said. "You'd think a person with a nice car like that wouldn't need to steal gifts, but maybe that's how he got to where he is today, who knows."

Nick posted the video on YouTube and distributed the link via social media in the hopes that someone recognized the vehicle or the thief.

In the meantime, Nick has some words for the Wicker Park Grinch.

"Enjoy the crock pot. And hopefully you're not ruining too many other people's Christmas's," Nick said.