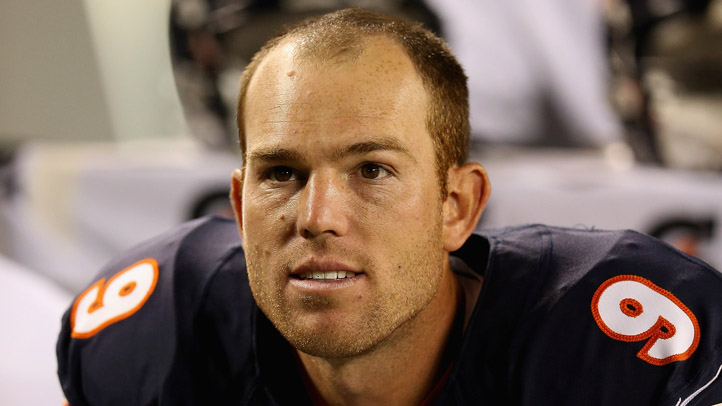 Though we're only six games in the season, Sunday's break in the action gives us a good chance to look back and see which Bears were bright stars in the dark sky of football. Today, we look at who is the best among special teams, and take a closer look at what Robbie Gould has done for the Bears.

If you tuned into the NFL on Sunday instead of enjoying the bye week with friends and family and nature and shopping malls, you may have noticed a certain weakness of the NFL's kickers. St. Louis kicker Greg Zuerlein fell apart after missing his first kick ever. Jay Feely missed a chipshot after nailing a 61-yarder, sending the Arizona Cardinals into an overtime they would eventually lose.

Watching kickers struggle made me even more appreciative of one Mr. Robbie Gould. We are so used to him performing on every kick that it's easy to forget just how good he is. But here are a few reminders:

-- He's 10 for 10 on field goals. He is one of just three NFL kickers who have 10 or more field goals and who are batting .1000.

-- His longest field goal was for 54 yards, ranking him in the top 10 of NFL kickers.

-- He already had 10 field goals. He needs 22 more to equal the Bears record, that he already holds. He is also just 46 field goals behind Kevin Butler in the Bears field goal record.

He's dependable. He's likable. He's a kicker who can handle the swirling winds of Soldier Field. All hail Robbie Gould!
Copyright FREEL - NBC Local Media