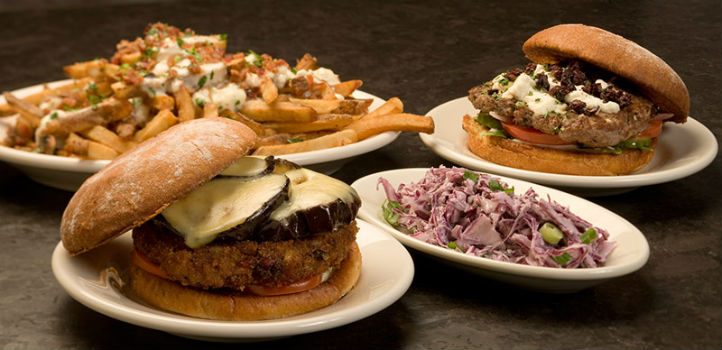 Chicago Bears fans will get a new treat as they enter Soldier Field for Sunday's season opener against the Cincinnati Bengals.
The city's third DMK burger bar set up shop at Soldier Field and will feature game-day delights including grass-fed burgers, fries and craft beers from local breweries, such as Two Brothers, Metropolitan and Lagunitas.
"We are thrilled to partner with ARAMARK's Chicago365 Hospitality on this new venture and consider it a true honor to serve DMK's gourmet burgers on our favorite football team's home turf," said Owner David Morton, a lifelong Chicagoan and Bears fan.
The award-winning burger hot spot will also feature special Bears burgers throughout the season.
Sunday's special is the #27 Hall of Fame burger, named for the 27 Bears players who have been inducted in the NFL Hall of Game. The specialty burger is comprised of a juicy grass fed patty and barbecue pulled pork topped with creamy cole slaw, American cheese and Carolina BBQ sauce.
The burger joint will be open during every Chicago Bears home game, as well as other special events held at Soldier Field and is located in the Mezzanine Concourse in the Southeast corner.