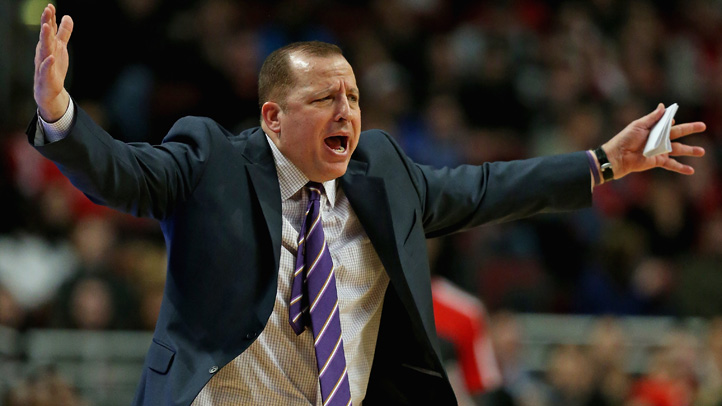 Carlos Boozer had 19 points and 13 rebounds in his first game back from a right knee injury, Mike Dunleavy Jr. added 18 points and the Chicago Bulls beat the Milwaukee Bucks 81-72 on Friday night.
Taj Gibson added 12 points at the Bradley Center, where a healthy sprinkling of Bulls fans wearing red celebrated the team's fourth straight win.
They almost watched Chicago waste a 15-point lead. The Bucks opened the fourth quarter with a 7-0 run to get to within three. A long jumper from Ersan Ilyasova (14 points) got the Bucks to 71-70 with 5:42 left.
But the Bulls hung on, even after Boozer missed two foul shots with 3:42 left with his team up by three. The Bucks missed their final 11 shots.
The Bucks failed to make a shot after Brandon Knight's bucket with 5:09 left.
They missed two opportunities to tie it after Knight (12 points) and O.J. Mayo (16 points) misfired on open 3s on back-to-back possessions with under 3:30 left.
Dunleavy answered with an off-balance layup to get the lead back to 77-72, then hit two foul shots to get to a seven-point lead with about 1 minute left.
After a slow start, Chicago gained traction in the third behind the bullish Boozer. He grabbed eight rebounds alone in the quarter and didn't look bothered by the sore right knee that kept him out two games.
Larry Sanders finished with one point and nine boards before fouling out with 1:16 left in the game. He was in foul trouble most of the night in large part due to the active Boozer.
At one point in the Bucks' troublesome third quarter, Sanders and Boozer got tangled up under the bucket battling for a rebound. Sanders got whistled for a technical foul and went to the bench, while Boozer smiled and appeared to walk nearby as if to try to goad the young Buck into making another bad move.
Boozer was just as much of a handful with the ball. He rebounded a missed 3 and saved the possession just before landing out of bounds.
Chicago whipped the ball around the perimeter and Jimmy Butler (10 points) hit a 3 from the wing to make it 59-47 with about 6:50 left in the third.
The energy and offensive rhythm that Milwaukee had in building a seven-point lead after the first quarter disappeared in the third before re-emerging to start the fourth.
But once again, the NBA-worst Bucks (7-28) fell short trying to rebound from a second-half deficit.
Foul shooting and the long-range touch of former Dunleavy, who went 3 for 3 from 3-point territory in the second quarter, helped the Bulls turn a 27-20 deficit in the first quarter into a 47-45 halftime lead. Boozer had 15 first-half points and went 7 of 8 from the foul line.
Milwaukee had more fouls (20) than field goals (18) at the half, with three starters each with three fouls.
Copyright AP - Associated Press