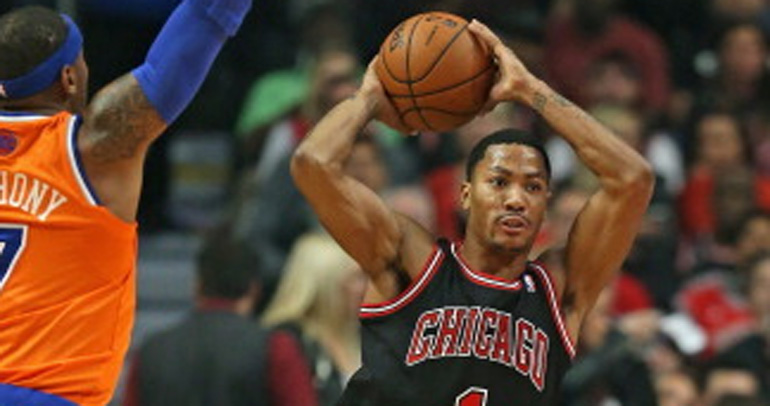 The Chicago Bulls released a statement Tuesday saying star point guard Derrick Rose is day-to-day after suffering an injury in Monday night's win over the Cleveland Cavaliers.

Rose tweaked a hamstring in the fourth quarter of the game.

Rose drove the length of the court, attacking the basket and finishing the shot at the rim in his usual fashion. But after making the layup, the guard could be seen grimacing and running awkwardly and mouthing that the issue was his hamstring.

After the game, Rose said he didn't exactly remember when the injury occurred or how it happened, but continued to downplay the severity of it and insisted that he was fine.

The Bulls don't play again until Friday against the Raptors in Toronto, but also face their division-leading rivals, the Indiana Pacers, on Saturday.