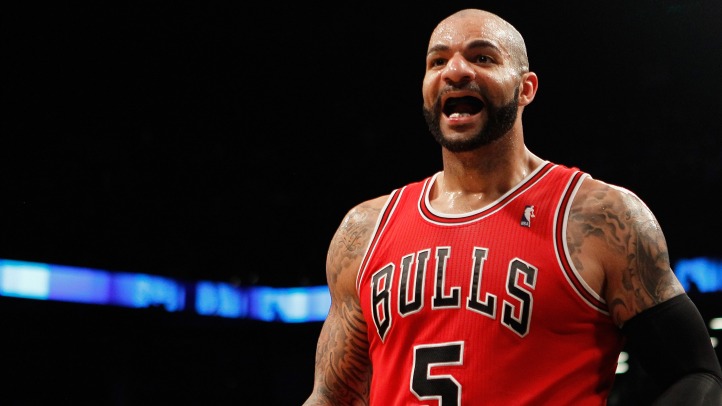 It looks like Carlos Boozer's run with the Chicago Bulls is over.

The Chicago Sun-Times reports that the team has decided to amnesty the power forward, meaning he'll be cut from the team but still receive his $16.8 million salary which won't count against the cap.

The amnesty provision hasn't officially been invoked, but Boozer's management has already been informed, the newspaper reported.
The writing may have been on the wall Tuesday when backup power forward Taj Gibson was among the Bulls players welcoming Carmelo Anthony during a free agency visit and Boozer was nowhere in sight.

The Knicks were reportedly not interested in a sign-and-trade deal involving Boozer and Anthony.

The $16.8 million allows the Bulls much more flexibility in pursuing free agents.

ESPN is reporting that Bulls management will meet with free agent Pau Gasol in Los Angeles Thursday.