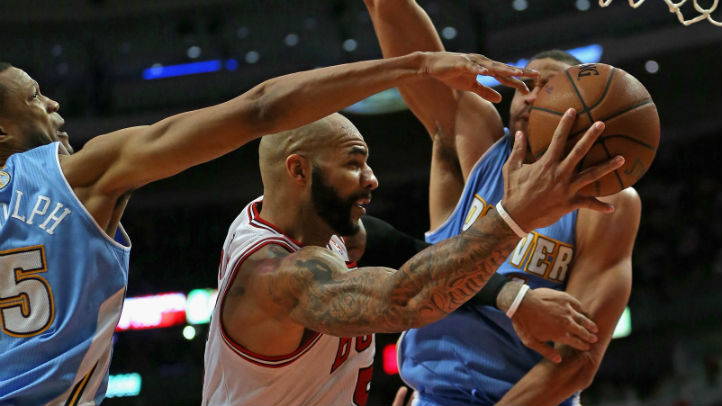 Derrick Rose scored 15 points and the Chicago Bulls ended the preseason with a 94-89 win Friday over the Denver Nuggets.
Rose and the Bulls, who were without Joakim Noah (groin) and Kirk Hinrich (concussion), went 8-0 and completed their first perfect preseason of at least eight games since 1992.
Carlos Boozer led the Bulls with 24 points and Luol Deng added 23 points and 12 rebounds for Chicago, which fell behind 48-29 with 2:16 left in the first half on a JaVale McGee basket.
Chicago took its first lead at 60-58 on a Deng 3-pointer with 4:26 remaining in the third and took the lead for good on a Boozer layup with 1:50 left.
Anthony Randolph and McGee each had 15 points for Denver, which lost four straight to end the preseason at 2-5.
Former Bulls guard Nate Robinson missed a potential game-tying 3-pointer with 18.1 seconds left.
Ty Lawson left the game with left groin tightness and scored 11 points in 16 minutes.
The Nuggets open Wednesday in Sacramento against the Kings.
Copyright AP - Associated Press