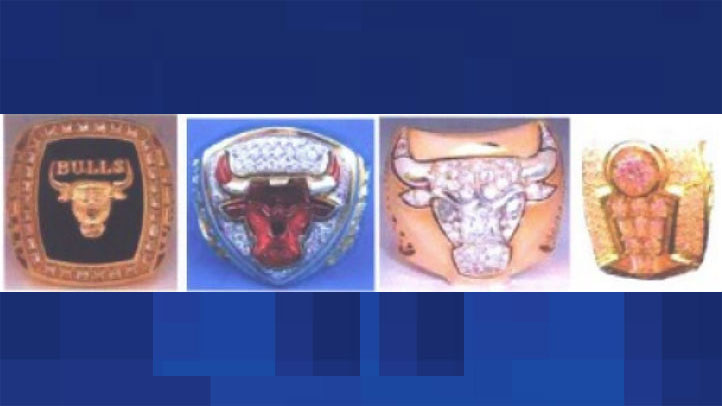 Four Chicago Bulls championship rings were stolen last week from a Bronzeville home, police said Wednesday in an alert.

A Bulls employee discovered the rings missing from his home on the 4300 block of South Dr. Martin Luther King Drive on Nov. 13. The rings are from the years 1991, 1993, 1997 and 1998, according to police. They're size 12 and are personally engraved.

Police said contractors were working on his home when he discovered the rings missing.

Anyone with information is urged to contact Area Central detectives at 312-747-8382.