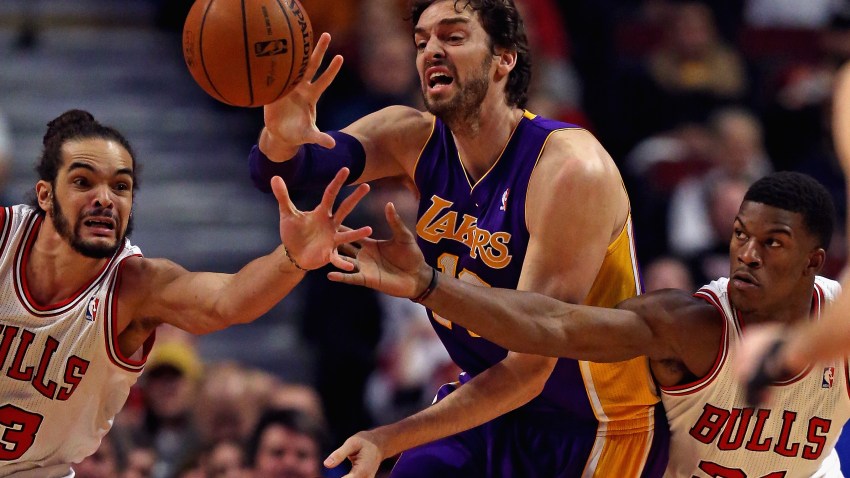 Taj Gibson made a layup at the buzzer in overtime, lifting the Chicago Bulls to a 102-100 victory over the Los Angeles Lakers on Monday night.
With nine-tenths of a second left, Mike Dunleavy inbounded from underneath the basket and found Gibson cutting down the middle. The athletic forward then muscled toward the hoop for the winning basket, which was confirmed by a video review by the officials.
Joakim Noah had 17 points and 21 rebounds for Chicago (20-20), which has won eight of 10 to get back to .500 for the first time since Nov. 27. D.J. Augustin had a season-high 27 points, and Jimmy Butler finished with 13 points and 11 rebounds.
Nick Young had 31 points for the Lakers (16-26), including a tying baseline jumper with 6 seconds left in overtime.