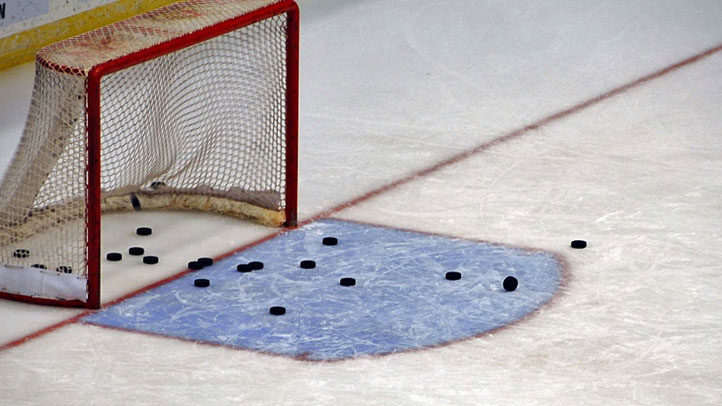 I hate afternoon hockey. Most hockey fans do. Completely out of our comfort level, it is. You're not supposed to walk out of the arena and put on sunglasses. That's just now how it works.
Don't even get me started on the morning faceoff of tomorrow.
Anyway, the Hawks get two of these sunlight contests back-to-back, starting with a noon start in Columbus. This will be the last game of a road trip that has taken years off all of our lives. But at the very least it can end with two wins.
That's not much, or indeed maybe anything, but if the Hawks are going to salvage this season (and it is more than salvagable by some distance), you can only start with a win and then two wins.
Sadly, you can't get all nine of those games punted back at once, though I wish it were so.
When you first looked at this trip, this game looked for all the world a trap. It was the very end of a long sojourn, it was against a team that simply isn't very good, and there's a big game at home (finally) waiting the very next day. It screams being one of those games where the Hawks just don't ever get started and lose a game they shouldn't.
But they can't afford that now, or ever again. They must get something out of every single game from here on out. The focus needs to be laser-like. So does the determination and the want-to. It's been in clear evidence the past two games. There's no reason to stop that wave.
Because it shouldn't take much to get one over on Columbus. Their season has been over for a long while, and now all their stars want out. That's a room with players looking at each other, pretty sure that none of them want to be there, which doesn't exactly make for a happy hockey club.
The Jackets look certain to deal face of the franchise Rick Nash. When the only marquee player a team has ever had is asking out, you know it's bad. That won't be the only piece to be jettisoned, and you can imagine that the whole organization is just waiting until after next Monday's trade deadline to breathe again and know who's going to be there and who won't.
But they can still get you, especially at home. They beat St. Louis earlier in the week when the Blues didn't give full effort. Hawks cannot make the same mistake.