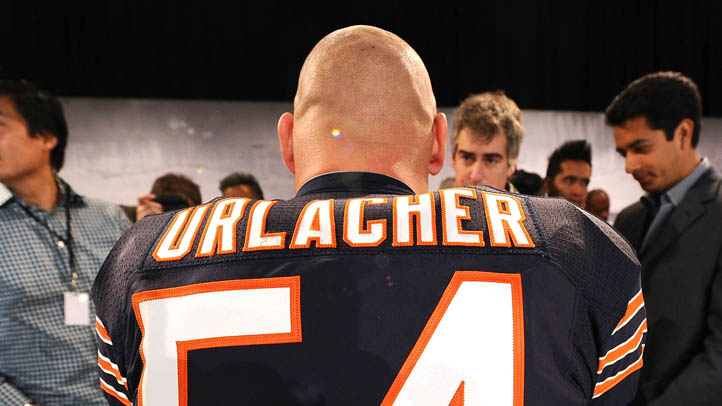 After suffering a knee injury at the end of the 2011 season, Bears Pro Bowl linebacker Brian Urlacher is back and ready to practice at training camp.

He wants to fix a part of the Bears defense that wasn't a problem.

"We've been up and down the last couple years. We always get takeaways and we're pretty good at sacks," Urlacher said to the Bears website. "But sometimes we'll give up 150 yards rushing and 100 yards passing. Against Kansas City we were pretty good against the pass. [But] the run [defense] wasn't very good for us. So we've just got to be consistent on both the running game and the passing game."

Hate to quibble with you, Bri, but you're wrong.

The Bears allowed just 96.4 yards per game in 2011, ranking them in the top five run defenses of the league. On the pass, they were awful. The Bears defense gave up 254.1 yards per game, ranking them in the bottom five of the league. Though the symmetry is poetic, it's also a big reason why the Bears drafted a defensive end with their first pick.

It's OK, though. It's been a while since last season, and it's your job to create the stats, not remember them. Just don't go fixing a part of the defense that is not broken.
Copyright FREEL - NBC Local Media