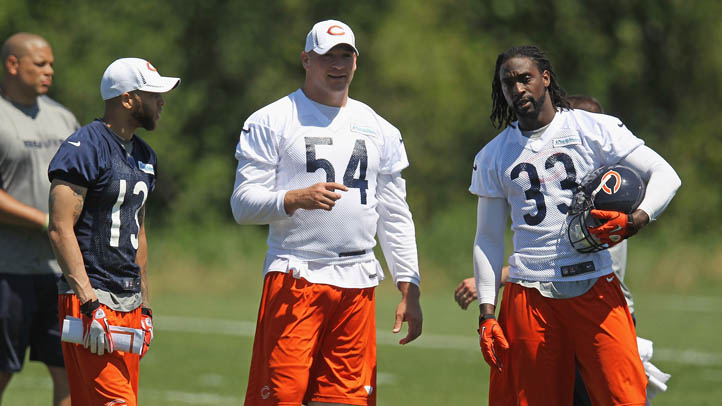 He's said it before, but he'll say it again. Brian Urlacher confirmed on Thursday that he doesn't see any hurdles standing between himself and being prepared for training camp.

"I'm full go for everything, so I won't be missing anything," Urlacher told ESPN Chicago radio. "One hundred and ten percent, I'm good to go. The vet days that we get every once in a while, we'll take those when we can, but other than that, I'm good to go."

Urlacher sat out mini-camp, instead organizing team activities as he recovered from a knee injury sustained in the final game of last season.

He intentionally took his time rehabbing so that he had enough downtime to be in shape for his 13th season in the NFL.

As Bears fans, be prepared for the defensive starters to wisely give their bodies a breather as the season begins to drag on. The four defensive players who went to the Pro Bowl -- Urlacher, Lance Briggs, Julius Peppers and Charles Tillman -- are all past the age of 30. To sustain the punishment of a full 16-game season, they will certainly need breaks on occasion.
Copyright FREEL - NBC Local Media