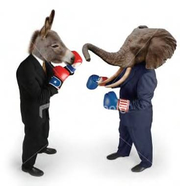 The Chicago Bears have expressed optimism throughout training camp that first-round pick Kevin White would be able to get back onto the field, but that optimism turned to despair on Saturday as G.M. Ryan Pace announced that White will begin the regular season on the physically unable to perform list.
That designation means that White, whom the Bears drafted with the seventh overall pick in the 2015 NFL Draft, will miss at least the first six weeks of the regular season.
White has been dealing with a shin issue throughout training camp, but the Bears were never specific about what the shin issue was. On Saturday, Pace confirmed that the injury was a stress fracture in the shin, and he said that surgery would be required to repair the ailment.
"Kevin suffered a small stress fracture in the lower part of his shin in the later part of OTA's," Pace told media in Bourbonnais. "A lot of times stress fractures heal on their own. At this point in time, for his long term future, the best course of action will be to perform surgery to stabilize the stress fracture."
The PUP list designation means that White will miss the first six weeks of the regular season, but the Bears would be able to call him up to the active 53-man roster no later than Week 11. If White is still not ready to go by that point in the season, the team would lose his services for the remainder of the year.
Pace also added that the notion of White missing the entire regular season is an option that is on the table.
"Is there a chance he misses the season? That's a possibility," he said. "I want to make sure we do this the right way and not rush him back. Sometimes you have to protect them (players) from themselves."
White is not the only Bears player that has undergone the procedure to repair a stress fracture in the shin, as wide receiver Marc Mariani also underwent the surgery.
Despite the setback, Pace is optimistic that White will be a big contributor to the Bears someday, and he expressed his opinion that the team is doing right by their first round pick.
"I know he's going to be a great player for the Chicago Bears," he said. "I want to make sure that we protect him. He's dying to get out there, but I'm focused on his long term health right now."