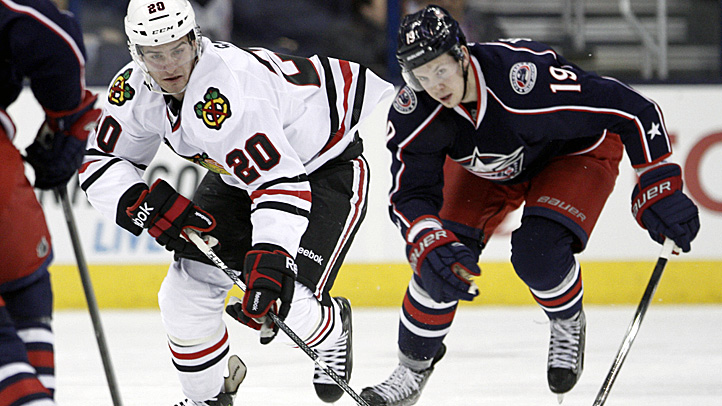 The Chicago Blackhawks may have lost on Sunday afternoon, but Brandon Saad has a reason to smile Monday morning.
That's because the NHL has named him a finalist for the Calder Trophy, given to the league's best rookie. Saad will be going up against Montreal's Brendan Gallagher and Florida's Jonathan Huberdeau for the award and will be looking to be the first Blackhawk to win the Calder since Patrick Kane bested Jonathan Toews for it back in 2008.
Saad has had a relatively quiet playoff run so far, with no points in three games, but he did score 10 goals and pick up 17 assists in 46 regular season games. He was a crucial part of the team's top line for most of the year, playing alongside Toews and Marian Hossa, and was frequently praised for his maturity in that role.
The winner of the Calder, along with the rest of the NHL's major awards, will be announced at some point during the Stanley Cup Finals, with the date to be announced. Normally, the league has an awards ceremony in either Las Vegas or Montreal but this year opted against that kind of event with the Cup Finals ending on June 28, the NHL Entry Draft June 30 and free agency beginning July 5.