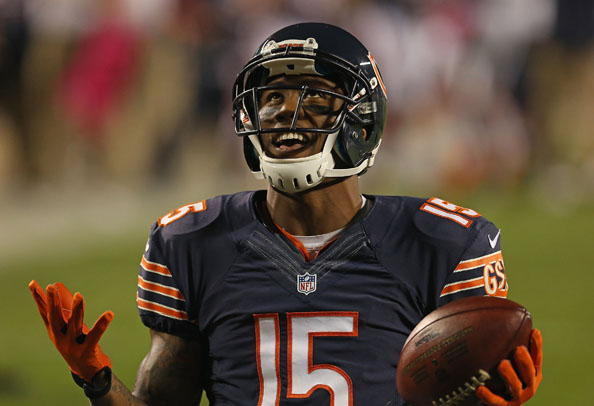 In his debut with the Bears, Brandon Marshall caught nine passes for 119 yards. That's what Marshall calls a "wheelbarrow" game.

Game two in Green Bay was his "shot glass" game, just two catches and 24 yards.

Each game since his numbers have gone up: five for 71 yards, seven for 138 yards, 12 for 144 yards, and 81 yards last week against Detroit.

It's clear Marshall is Jay Cutler's "go to" receiver.

"It was like back when I was in Minnesota and the Timberwolves had Kevin Garnett," said Offensive Coordinator Mike Tice. "The offense went through Kevin Garnett. A lot of our passing offense is going to go through Brandon Marshall he knows that, so he's going to have his chance every week."