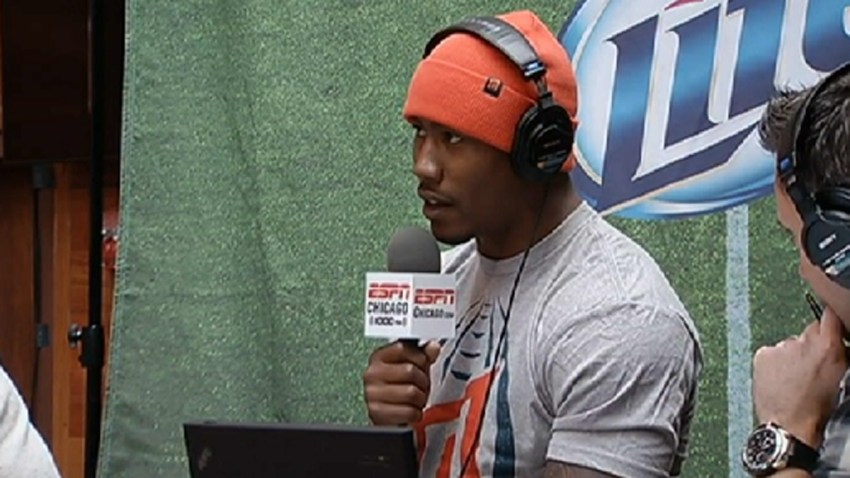 The Chicago Bears and the Detroit Lions may be done with each other on the field this season -- unless they meet in the playoffs -- but the rivalry continues off the field with a war of words.

Bears wide receiver kicked things off on Jay Cutler's radio show Monday, referring to the Lions as the their little brother -- even though Detroit won both matchups this season.

"The little brother that almost kind of outgrew a little bit ... you know, he may be a little taller than the big brother, he's not stronger, he's not better than the big brother in anything, but he just, that one day says you know what, I'm fed, up, I'm done, I'm gonna punch my brother in the face,"

Lions running back Reggie Bush playfully shot back when told of Marshall's comments.

"I have a little brother. And growing up, I was always like the older brother pushing him around a little bit, and now he's 6-7, so there's no more pushing him around," Bush said.

But some Lions players took things a little more personally when Marshall took a shot at the city's financial issues.

"The big brother wants to go out and play with his friends, and the little brother's annoying, 'Hey can I go? No, you can't go,' Detroit Lions sit back, sit in your little city, fix your financial problems," Marshall said.

"If you wanna go after somebody we standing right here, we ain't running from nobody, but the city and what it's going through right now, there's no reason to attack that, that's a different situation, a lot of people are hurting off of that, so there's no reason for him to come at that," Lions guard Rob Sims said.

The Bears can boast big-brother status over the Lions for decades, boasting a 96-67 all-time record.