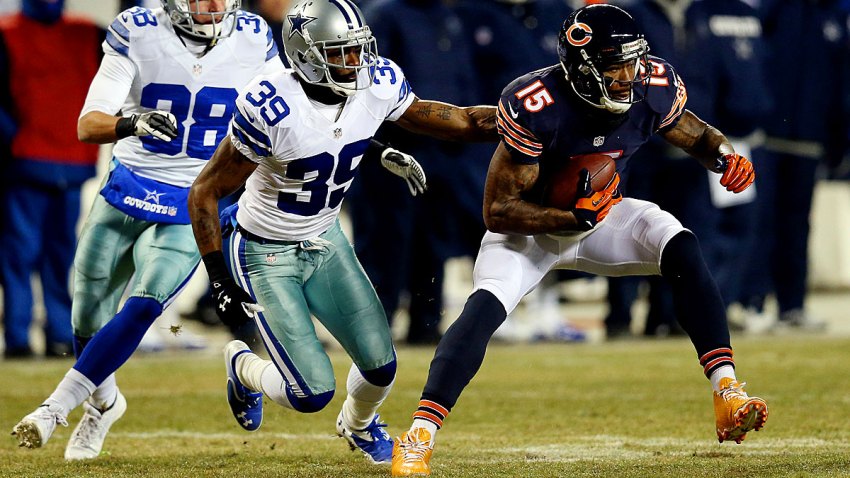 Showtime's "Inside the NFL" has been one of the more entertaining and informative shows about the game of football in recent years, but a new revamp of the show's lineup will undoubtedly add to that reputation.
CBS' James Brown will be replaced as host of the show by Greg Gumbel, and he will be joined by former NFL players Boomer Esiason, Phil Simms, and Ed Reed on the program. There will be also be one current player on the show, which will air on Tuesday nights at 8pm Central time: Chicago Bears wide receiver Brandon Marshall.
"With Ed just coming off the playing field and Brandon still on it, this show truly brings a unique perspective that is unseen on any other show," CBS Sports chairman Sean McManus said of the show's revamped lineup.
For those NFL fans that don't have Showtime, the program does re-air on Wednesdays on NFL Network.
Marshall clearly is a man of many opinions and talents, with his work as an advocate for mental health awareness and his battle with Washington Redskins "safety" Brandon Meriweather standing out in that regard. The show will begin airing on September 2, just two days before the start of the NFL regular season.