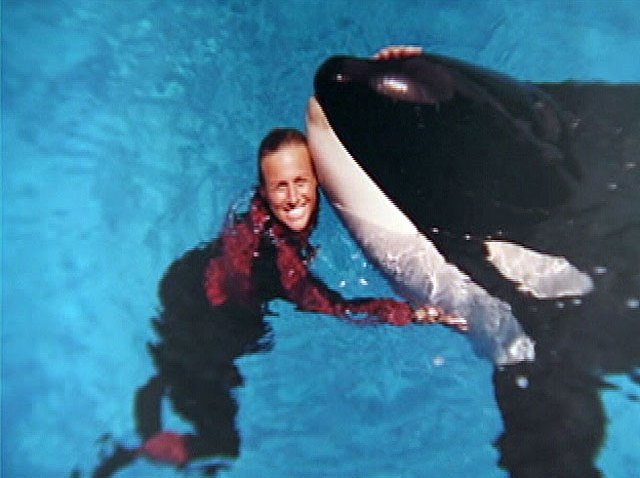 Somewhere, lurking in the depths of a Florida police department is gruesome video of a killer whale attack on SeaWorld trainer Dawn Brancheau.
Her family and the park are fighting to keep that video sunk.
Brancheau died last month after being pulled into the water by the 12,000-pound orca. The Indiana native was buried near her hometown earlier this month. But her death is still intriguing to many.

SeaWorld's cameras recorded the death, and the tapes were voluntarily turned over to law enforcement investigating the incident.

Once the Orange County Sheriff's Office concludes its investigation, the material would become public under Florida law.

Brancheau's family said Monday through a spokesman that public airing of the killing would only worsen their grief, according to the Orlando Sentinel newspaper.

They could seek a court injunction. The family and SeaWorld have been consulting the lawyer who represented race driver Dale Earnhardt's widow in a successful court fight to keep his 2001 autopsy photos private.
Copyright AP - Associated Press