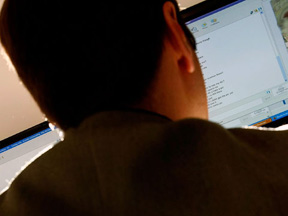 Four self-proclaimed "boy lovers" in three states have been arrested on child-porn charges lobbed at them, the FBI announced Monday.

The agency said it began investigating the men three months ago after arresting one man who belonged to the apparent child-porn ring, the complaint said.

That man admitted to "possession, receipt, distribution and manufacture of child pornography" and became a cooperating witness.

Jose Carlos Garcia, 22, of Schererville, Ind.; Neal Maschke, 40, of West Chicago; Corey Stinefast, 27, of Kenosha, Wis.; and Mark McGill, 24, of Crest Hill, were rounded up between Saturday and Monday morning.

The group referred to themselves as "boy lovers," the complaint said, and were accused of operating the porn ring.

Garcia, Stinefast and McGill face up to 20 years in federal prison, the Chicago Tribune reported, while Maschke faces up to 10.