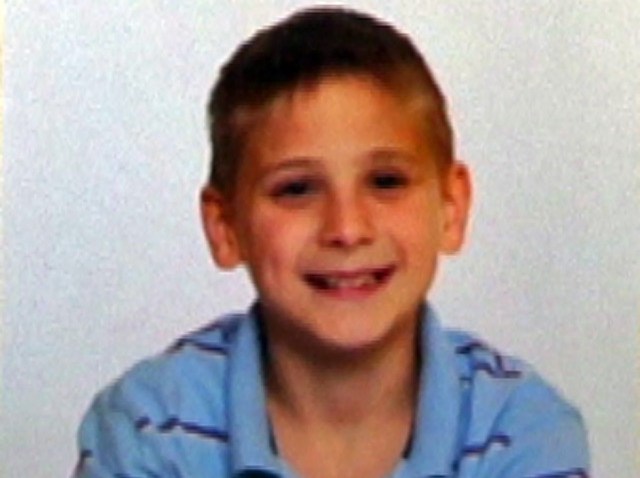 An 11-year-old boy who took the family dog for a walk Saturday has died after falling into a retention pond in Minooka.
Ryan Rames, a 5th-grader at Minooka Intermediate School, took his dog Sammie for a walk around 10:30 a.m. When he didn't come home after about 15 minutes, his father went looking for him. After calling his friends and driving around the neighborhood to no avail, the family called police.
When officers arrived, they searched the area and found the boy's footprints, along with the dog's leading into the pond. Emergency crews and divers rushed to the scene and pulled the boy from the water around 1:42 p.m., according to police.
The boy was taken to Morris Hospital and Healthcare Centers where he died. Neighbors said the dog died also.
Ryan's mom, Danielle Vieshov, says he loved Sammie, and she thinks that love and one bad decision were ultimately what led to his death. She thinks the dog took off running from Ryan and fell into an unfrozen part of the pond. And Ryan, not being the type to let the dog drown, went in after her.
"I think that's what got him in the end, because he went in after her, instead of just letting her go," Vieshov said.
Paramedics tried for three hours to revive the boy.
"He was just under too long, way too long. They said he was under for a couple hours," his mother said.
The fifth-grader ran cross country, loved being on the wrestling team and playing Nintendo Wii.
"He had a good heart. He just loved everybody," his mom said. "He was so fun to be around; just always lit up the room. He always joked around, just had no cares in the world."
Neighbors said they didn't understand why aerators were on in the retention pond, which apparently prevented it from freezing over.