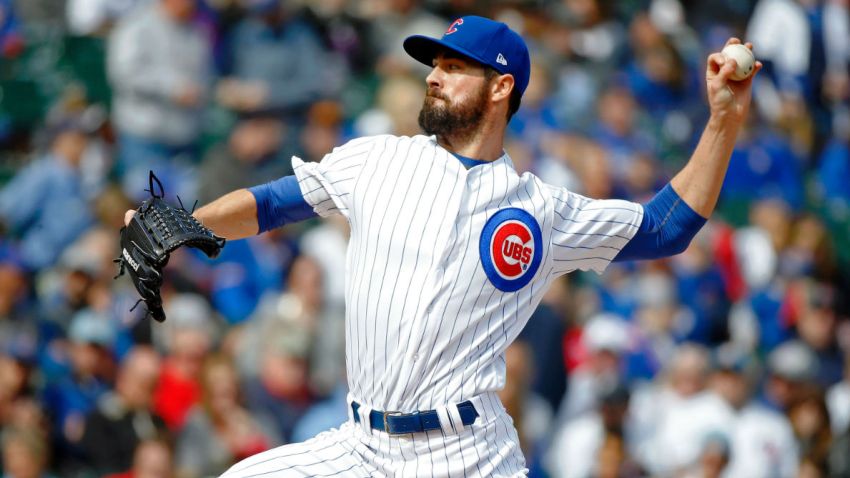 Through the end of the postseason and the beginning of free agency, it's been widely assumed that the Chicago Blackhawks would end up parting ways with defenseman Johnny Oduya, who became an unrestricted free agent on July 1.
On Friday, those assumptions were challenged a bit as GM Stan Bowman went on the NHL Network to discuss the potential of bringing back the defenseman:
Bowman (on @NHLNetwork) on Oduya: "We would like to try to bring him back; we have financial hurdles we're working through." #Blackhawks — Tracey Myers (@TramyersCSN) July 3, 2015
Bowman has also been on record saying that he would explore bringing back other players (Brad Richards, Antoine Vermette, Andrew Desjardins), but he ended up failing to seal the deal thanks to the Blackhawks' tenuous salary cap situation. The fact that Oduya is still even a remote option is interesting.
The team has less than $500,000 of salary cap space available with only 19 players signed (although there's no guarantee that guys like Corey Tropp and Jeremy Morin will make the NHL roster), and they still need to bring aboard at least one more veteran defenseman to help soften the blow of skating youngsters like Trevor van Riemsdyk and Stephen Johns on a regular basis.
Oduya would certainly fit that bill, but if he wants a raise over the roughly $3.4 million cap hit he had last season, then the Hawks will likely have to pursue other options.