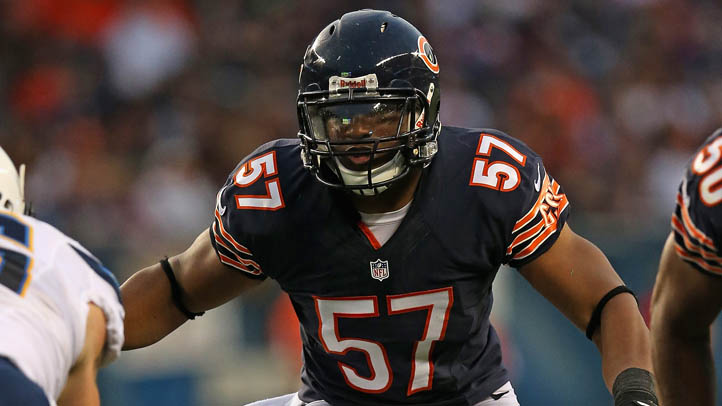 Rookie Jon Bostic found out the bad news from his agent on Wednesday. He was fined $21,000 for making a hit during the Chargers game. The good news for Bostic is that if he appeals, the fine can be reduced drastically.
According to Doug Farrar at Sports Illustrated, the fine breaks the amount set by the NFL's collective bargaining agreement. Bostic's weekly salary, broken out into 17 payments across the season, is around $23,000. This one fine would eat up nearly an entire check.
The CBA says on a first offense, the league cannot fine more than 25 percent of a game check. This would work out to just under $6,000 for Bostic. This is amount is understandable, even if you don't agree with the fine.
Marc Trestman doesn't. He thought he saw his player make a clean hit.
"I thought it was a clean hit. His head was up and he hit with his shoulder from my vantage point on the field. And upstairs, looking at it on tape, I thought it was a clean hit. That's all I really need to say about it," Trestman said.
Copyright FREEL - NBC Local Media