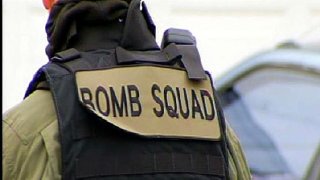 Authorities in DeKalb County are warning residents that a police bomb squad will perform a series of controlled explosions in a quarry on Wednesday.
The Vulcan Materials Company quarry, located in Sycamore, is permanently closed, but the Kane County Sheriff's Bomb Squad will be using it to detonate explosives as part of an exercise on Wednesday.
The explosions will take place between 8:30 a.m. and 2 p.m., according to the sheriff's office.
Local residents are asked not to report the explosions to authorities.