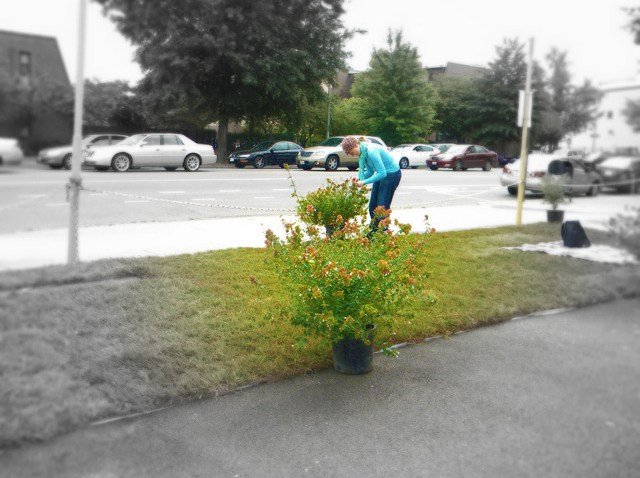 He practiced several times with the team and expressed a desire to be back on the ice for the next game, so it would appear that Andrew Shaw will be rejoining the Chicago Blackhawks on Saturday night when they battle the Los Angeles Kings in Game 3 of the Western Conference Final.
Shaw, who has been out of the lineup since taking a big hit in Game 1 of the Hawks' last series against the Minnesota Wild, will likely be re-inserted into the lineup as a center, and that means that head coach Joel Quenneville is going to have to do some line shuffling as a result.
The easiest choice that Quenneville could make would be to sit Peter Regin, but that could come at a cost. Regin has been playing with a ton of energy and speed in recent games, and he's been doing all the little things right too, like drawing penalties. His face-off numbers do leave something to be desired (although in fairness to the Kings, they're one of the best face-off teams in the league), but outside of that quibble, Regin has done everything asked of him and more.
The more practical choice then would be to bench one of the other bottom-six forwards in the lineup. Michal Handzus could probably sit out, but he's been a key member of the team's penalty killing unit, and Quenneville likely won't want to take him out of that role. Ben Smith has also been great in these playoffs (including a goal in the Game 2 loss), so he's not going to be removed from the rotation any time soon.
That means then that the right move would be to remove either Kris Versteeg or Brandon Bollig from the lineup when the series shifts to Los Angeles. Both players have been healthy scratches during the playoffs already, and when one looks at the way they've played so far in the postseason, it's hard to make an argument that either one should be a lock for the lineup.
Here's how Jay Zawaski of 670 the Score argued that Versteeg should be the one sent to the press box:
"On Wednesday night, Versteeg's possession numbers were absolutely abysmal. His Corsi-for was three. His Coris-against was 15. That means what when Versteeg was on the ice, the Blackhawks only mustered three shot attempts while surrendering 15 attempts themselves. That gave Versteeg a game-low 16.3 percent Corsi rating. He's doing nothing beneficial and has actually become a bit of a detriment."
It can also be argued that Versteeg hurts the Blackhawks more because of the way Quenneville uses him. Whereas Bollig can only hurt the Blackhawks in short bursts (we'll get to that in a moment), Versteeg ends up getting plugged in as a power play guy and at even strength way more often, so by continuing to struggle he weighs the Blackhawks down even more.
There is still a strong argument to be made to bench Bollig however. In Game 2 of the series, Bollig not only committed the penalty that ultimately led to the Kings tying the game up early in the third period, but he also messed up a potential 3-on-1 break into the zone by skating in offside. Bad penalties are always inexcusable in the playoffs, even with the kind of penalty killing success Chicago has had, but adding poor skating decisions into the mix makes it even worse.
When push comes to shove, neither player is likely going to figure prominently in the Blackhawks' game plan for Game 3 if Shaw is back in, but if you're choosing the player who's more likely to have a positive impact on the game in limited time, then it's probably going to be Versteeg. He is a more skilled offensive player than Bollig, and even though he sometimes makes questionable decisions when it comes to whether to shoot or pass the puck, at the very least he isn't a liability from a penalty-taking perspective.
Bollig does have a role to fill on this team, but it's a role that is often minimized in the cauldron of playoff hockey. Playing the game with an edge can be a good thing, but when stepping over the line comes with more dire consequences, having a guy who likes to live on the edge can be a bad thing.