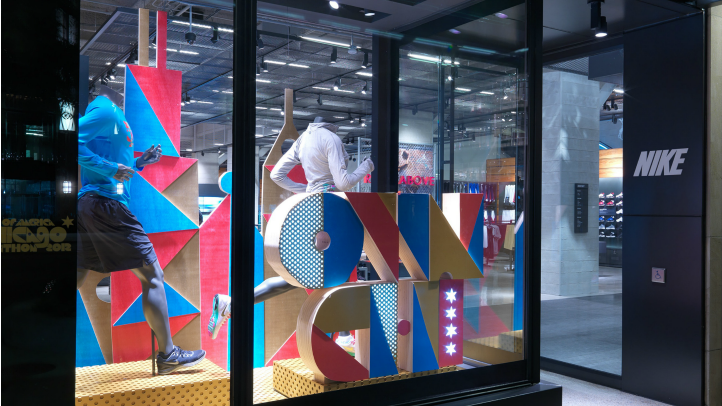 Outside of Michael Jordan, Bo Jackson was Nike's biggest athlete during the 90s, and the "Bo Knows" campaign was probably just as popular as Jordan's "It's gotta be the shoes."

Despite not having played a professional sport in 18 years, Jackson has maintained his relationship with Nike and was present Thursday morning when the sneaker giant re-opened its flagship store on Michigan Avenue.

Coincidentally, Jackson was there to celebrate the grand opening of what was then known as NikeTown back in 1991. Many may not know that Jackson still resides in the Chicago area, so it only made sense for Nike to bring him back for the celebration.

"When they first opened up NikeTown here in Chicago 20 years ago, I did the red ribbon cutting – I'd just come here from Kansas City to play for the White Sox," Jackson told NBC Chicago. "Back then, the store was a whole lot smaller and there were a lot less employees here. But now, to come back 20 years later, it's gone full circle. It's bigger, it's better, it's more exciting and it just accentuates downtown Chicago."
The store closed for renovations back in March and now sports an entirely new look. The new Nike concept store now has the largest retail basketball collection along with the world's largest, premium selection of Jordan Brand footwear, apparel and equipment. The store also houses a NIKEiD studio which allows customers to customize and personalize Nike products to their specifications.
There is also plenty of memorabilia exclusive to Chicago. Vintage photos of Walter Payton, George Halas and the Chicago Bears adorn the walls, along with mascots and logos of 40 local high schools. There is also a display of every Jordan footwear release, in-store photography of local Chicago runners, and artwork celebrating Chicago's neighborhoods. The store is essentially the embodiment of this city's love affair with sports.
"Chicago is probably the No.1 sports city in the country," said Jackson. "This store just improves on Chicago's history of being a sports town, its legacy of being one of the most spectacular sports towns in the country, and it's good for the public."