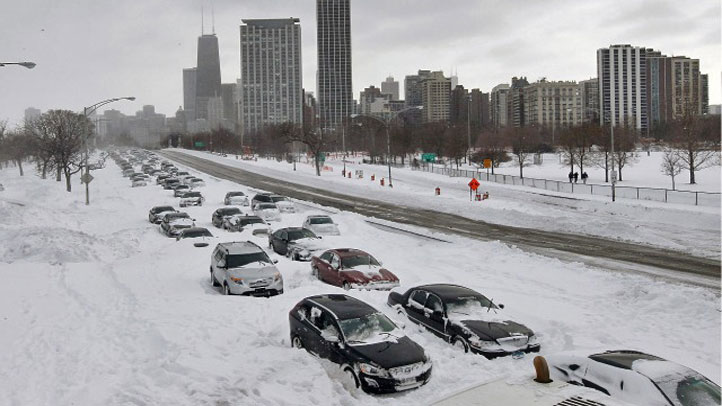 February's massive blizzard shut down Lake Shore Drive and trapped hundreds in their cars for hours on end.

Mayor Rahm Emanuel wants to get to the bottom of what happened and requested a City Hall report detailing the successes and failures of the city's response to the storm. That report is expected to be on Emanuel's desk this week and what it says won't make him happy, CBS2 reports.

Emanuel knows there were successes in the city's Office of Emergency Management and Communications response to the blizzard, but there were also some big failures.

OEMC camera grids didn't cover Lake Shore Drive north of North Avenue in February. Cameras have been added since the blizzard, but the OEMC was blind to northern incidents at the time residents were trapped, CBS said.

The state-of-the-art communications center at OEMC wasn't doing much communicating. Critical posts were empty and guidance request from other agencies were not answered, according to the report.
The report Emanuel wants is recommending large articulated buses, like the one that crashed and caused the initial back-up, be removed from Lake Shore Drive more quickly. It also discusses having tow trucks placed near exits to clear crashes.

The report recommends traffic turnarounds created at intervals down the center of Lake Shore Drive to help continued flow of traffic and prevent trapped cars.
The third largest blizzard on record in Chicago cost the city and sister agencies $37.3 million, according to estimates.