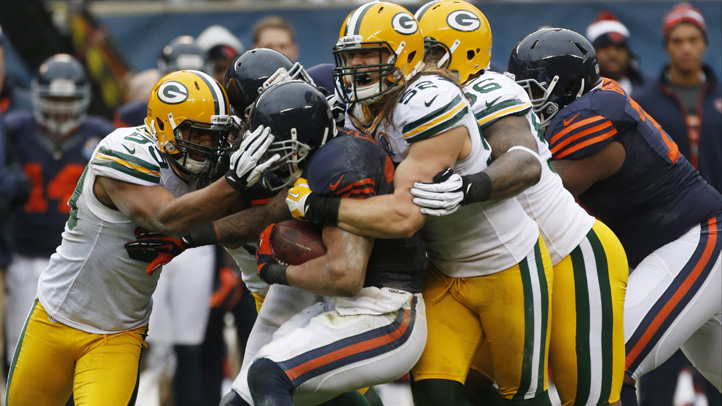 One week after smack-talking the Packers, the Bears find themselves in a unique and awkward position.

In order to make it into the playoffs, the Bears must beat the Lions next weekend and the Packers have to beat the Vikings. Cheering for a sworn enemy is not an easy pill to swallow and several players were watching what they said after beating the Cardinals on Sunday.

"Well if that's where the help comes in at," Marshall said while biting his tongue. "It'll work itself out, we just have to get the next win." But Marshall wouldn't go so far as to say he would actually cheer for Green Bay.

He was in good company, because neither would cornerback Tim Jennings.

"No, I won't go that far," Jennings said after the Bears beat the Cardinals Sunday.
Julius Peppers paused a long time contemplating the thought of rooting for their rivals to the North, "I don't know what to say to that."

Head coach Lovie Smith dealt with the news by embracing it. He planted his tongue firmly in cheek and said, "I've always been a big Packers fan."

Smith was the only one able to get those words out. Even Gabe Carimi, who was a Packers fan growing up in Wisconsin, said he won't return to his old ways.

"I can allow my friends from back home to cheer for the Packers," Carimi said.

While you can expect the Bears won't be cheering for the Packers, they'll be watching the game closely.

Either way, the Bears know they need to do their part and win in Detroit before worrying about a bunch of cheese heads.