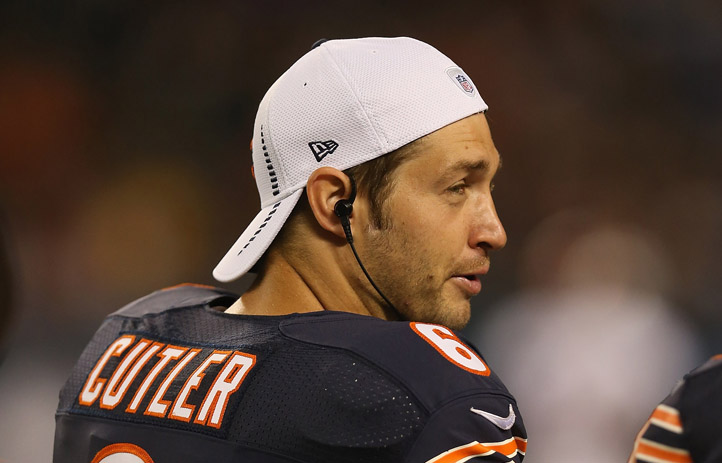 If you thought Jay Cutler was being disrespectful by giving his offensive coordinator the cold shoulder Monday Night, think again.
It was Bears offensive coordinator Mike Tice who was in Cutler's ear.
"I was in his ear from the time he came off the field to the time he put his helmet down" Tice admitted Wednesday, "and you know at a certain point probably, enough's enough."
Tice wasn't angry at Cutler, rather angry the play wasn't converted. Yet it was Cutler who was criticized on National TV and every outlet from Dallas to Chicago.
"It gets blown out of proportion every time" Cutler admitted Wednesday.
Whether he gets in a player's face or walks away from a coach getting in his. "It's just part of the gig I guess" Cutler deadpanned.
Bears Teammate Brandon Marshall ssaid Cutler has a target on his back because he doesn't carry himself like the poster boy for NFL quarterbacks like a Peyton Manning, Tom Brady or Drew Brees. "Its not just on our sideline it happened on Dallas sideline a few times" Marshall reminded, "but it's Jay cutler".
Asked if he would've liked to play when there wasn't so much technology connected to his every move? Cutler laughed. "It wouldn't be bad! The '70s, '80's early '90's even six, seven, eight years ago it wasn't like this when I first came in the league!"
"Jay & i are fine" added Tice, "he smacked me on the rear end, they didn't show that one, i wish they'd showed that one... and i smacked him back!"