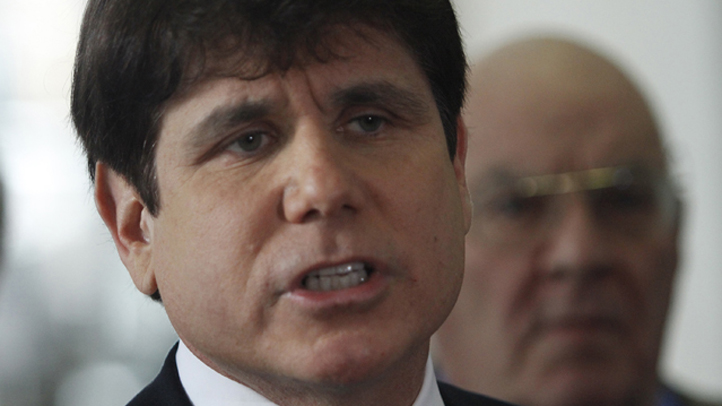 Prosecutors in the Rod Blagojevich corruption case are asking Judge James Zagel to forbid the former governor and his defense team from suggesting to his upcoming jury that certain unplayed tape recordings might actually contain information which would prove his innocence.

"Not only do questions designed to elicit such evidence serve no legitimate purpose," the prosecutors write, "they focus the jurors' attention on evidence that is not before them, and act as a suggestion that other evidence, favorable to the defense, is being withheld from them."

The motion is one of several filed by the government Monday in preparation for Blagojevich's second trial, which is scheduled to begin next week.

One of those motions asks the court to bar Blagojevich and his lawyers from presenting testimony about good works which he may have done, which are outside the scope of the charges.

Prosecutors note that in the first trial, the former governor's lawyers attempted to elicit testimony about his "All Kids" insurance program, some ethics reforms, and actions on the death penalty.

Indeed, Judge Zagel himself ruled prior to the last trial that such arguments were out of bounds.

"That a defendant has led an exemplary life, before and after he is charged with stealing his first million dollars may be relevant at a sentencing hearing," Zagel wrote. "It is not relevant on the question of whether his guilt has been proven.

Another motion seeks to stop Blagojevich's lawyers from eliciting testimony from lay witnesses about the legality of certain practices in the governor's office; a related request asks the court to prevent Blagojevich from asking witnesses about "normal practices," suggesting that "business as usual" should not be an acceptable defense.

Still another prosecution request involves the allegations that Blagojevich tried to sell the vacant senate seat of then-president-elect Barack Obama.

The prosecutors say the former governor's lawyers should not be allowed to elicit testimony related to what happened with the Senate seat, after it was publicly disclosed that Blagojevich had been targeted by secret wiretaps.

"The defendant's actions after the wiretaps became public were mostly acts of concealment," they wrote. "The defendant should be barred from raising such matters in cross-examining the government's witnesses.

Jury selection in the Blagojevich case is scheduled to begin April 20.