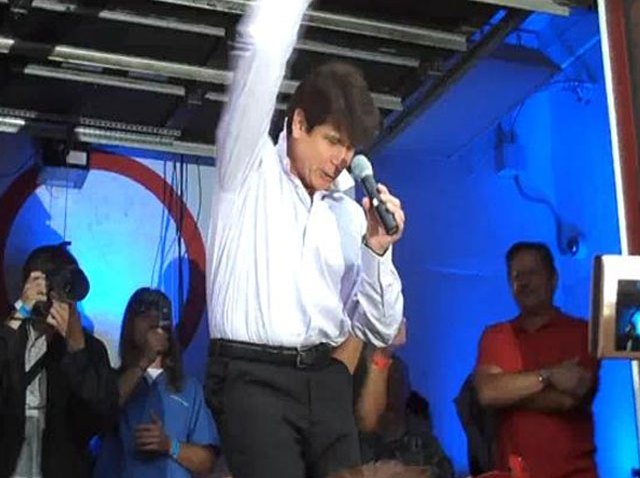 Calling it "nothing more than warmed up old soup," an attorney for Rod Blagojevich tried to downplay the hunk-a-hunk of burning law handed to the former governor Thursday.

As expected, Blagojevich, his brother Robert, Alonzo Monk and John Harris were indicted on a fresh set of corruption charges.

This latest indictment looks a lot like the old indictment -- including allegations that the infamous Elvis impersonator schemed to sell or trade President Barack Obama's former U.S. Senate seat -- but has one important difference.

The new version handed down by a federal grand jury avoids delays that could be caused over a controversy now in the U.S. Supreme Court over a federal statute that makes it illegal for officials to deprive taxpayers of their honest services.

Critics say the statute is too vague, and Blagojevich's attorneys assume the new indictment was put forth because the government is fearful the high court could rule the statute unconstitutional.

"This indictment is nothing more than warmed up old soup," Blagojevich attorney Sheldon Sorosky said. "It's the same false charges realleged under different legal theories."
So while the new indictment doesn't include charges of any new wrongdoing, it does include new 24 charges, including racketeering, attempted extortion, bribery, conspiracy to commit bribery and conspiracy to commit extortion.

Sheldon said Blagojevich is "outraged over this" and can't wait to tell his side of the story.
Copyright AP - Associated Press