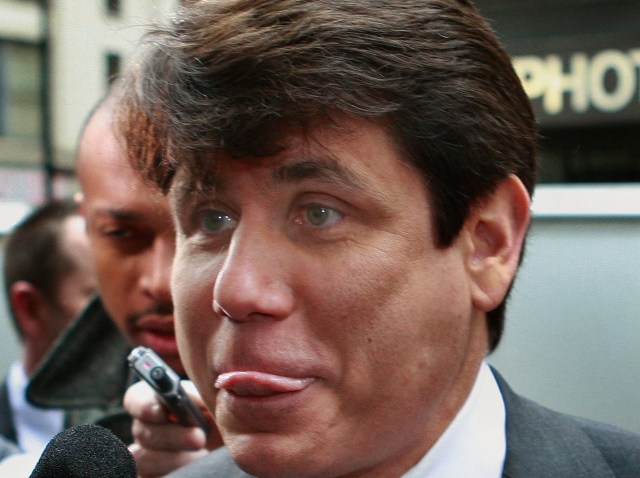 Rod Blagojevich's brother is asking a judge to keep private hundreds of "intimate" phone calls he argues the FBI wrongly intercepted as part of its investigation of the former governor.

"My client is appalled," said defense attorney Michael Ettinger to the AP.
Ettinger asked U.S. District Judge James B. Zagel to bar prosecutors from using 208 phone conversations between Robert Blagojevich and his wife, Julie.
"Some of these recorded conversations involve private matters of the most intimate nature," Ettinger says, and are plainly covered by a doctrine of "marital communication privilege."

Rob Blago headed Rod Blago's campaign fund last year and was charged with two counts of wire fraud.
Ettinger so far has not asked to supress the rest of the 1,500+ phone calls that were recorded in total.
"This is the first step to subsequent motions regarding the tapes," he told the Sun-Times, "and that's all I'm going to say."