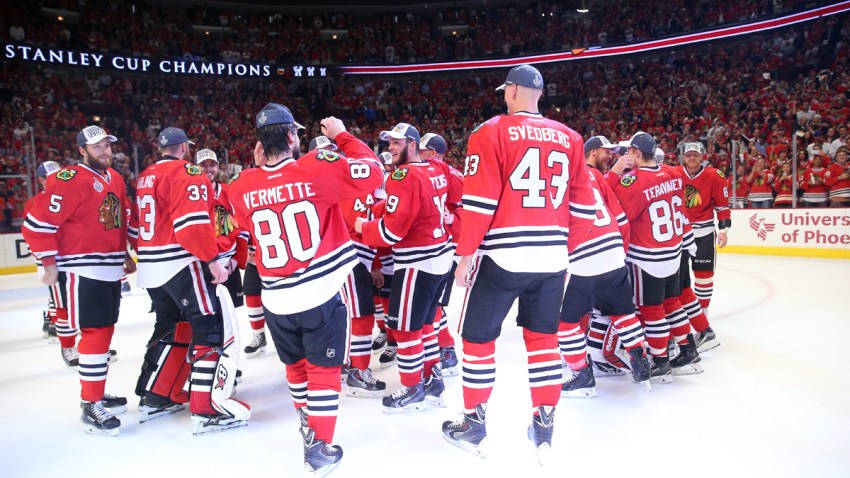 For the third consecutive year, the Chicago Blackhawks will open their training camp at the University of Notre Dame, the team announced on Monday morning.
The Blackhawks will begin practices for the 2015-16 season at the Compton Family Ice Arena in South Bend, with their first practice slated for Sept. 18. The team will also conduct two more practices at the university on the 19th and 20th of the month before coming back to Chicago for their annual Training Camp Festival at the United Center on Sept. 21.
All three practices will be open to the public, with tickets going on sale at a later date for the workouts.
The Blackhawks could potentially have a Notre Dame product playing on the NHL roster this season, as defenseman Stephen Johns has a great shot to make the team out of training camp. Vincent Hinostroza (who signed an entry level deal with the Blackhawks back in the spring) also hails from the Fighting Irish hockey program.