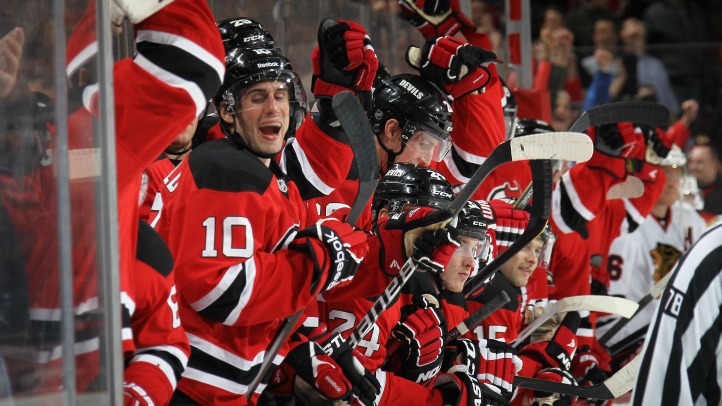 Sadly, there are times when even an aging legend can show you how he got there. Greg Maddux could still throw a shutout in his late 30s. Brett Favre could still throw four touchdowns in a game even as his game got more and more erratic. Didn't Jordan drop 40 on someone with the Wizards? Sadly, that's what the Hawks had to deal with Tuesday night.
The Devils' Martin Brodeur has the record in the NHL for wins and shutouts. His game has seriously slipped over the years, and he's only got a .905 save-percentage. There are nights, and there are more and more like this now, when he looks like he's totally lost it. And then nights like tonight happen, when he finds that level he used to live at.
The Hawks could have done more. There was the one bad change that led to the Devils' only goal. After that, the Hawks took the game over and controlled the play. They could have created more on their power plays, or lifted the puck when they had open looks, or maybe gotten more traffic in front of Brodeur.
But for the most part, they created more than enough and on a normal night would have gotten the three or four goals their game deserved. But Brodeur had the answer and got the game to the coin flip of the shootout. They only walked out with a point.
But a point is fine, considering what the Hawks are missing. They're within a whisker of clinching a playoff spot, two more wins ought to do it, and one or two more after that would lock down the sixth seed. It's not time to breathe yet, but it's getting close.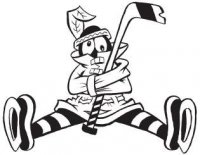 Sam Fels is the proprietor of The Committed Indian, an unofficial program for the Blackhawks. You may have seen him hocking the magazine outside the United Center at Gate 3. The program is also available for purchase online. Fels is a lifelong 'Hawks fan and he also writes for Second City Hockey .