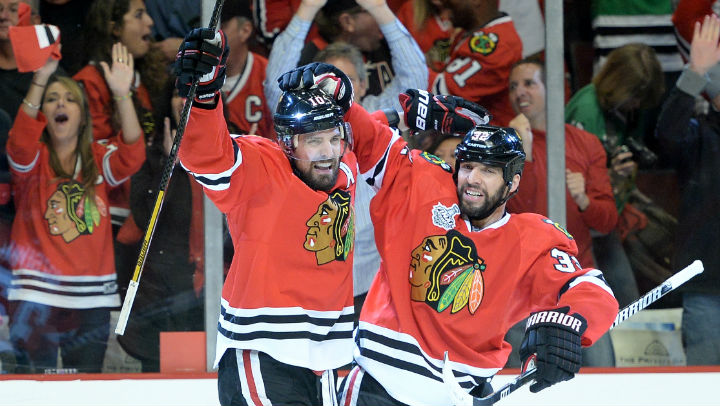 The summer heat may still be radiating off of the streets of Chicago, but plans are already being made for the Chicago Blackhawks to begin their Stanley Cup title defense.
Single-game tickets went on sale Monday for the team, and on Wednesday, another batch of seats will go on sale. These, however, won't be for seeing the team play against another NHL club, but rather to check out practices when the Hawks head to Notre Dame for the opening of training camp in September.
The tickets go on sale at 8:30 a.m. and will be for general admission to practices on Saturday, Sept. 14, and Sunday, Sept. 15. The tickets cost $10 and can be purchased either at Notre Dame's Murnane Family Ticket Office or by visiting und.com/tickets.
The practice sessions run from 10:30 a.m.-12:40 p.m. Eastern, and the doors will open to the public at 9:30 a.m. According to the Blackhawks, free parking will be available in all parking lots adjacent to the Compton Family Ice Arena.
The decision to train at Notre Dame was announced back in July, and Blackhawks GM (and Notre Dame alum) Stan Bowman was excited about the choice.
"We are thankful that Notre Dame is allowing us to host our camp at their new state-of-the-art, world-class facility," Bowman told the media. "Opening camp on the road offers our players and coaching staff a unique team bonding atmosphere. We look forward to bringing Blackhawks hockey to our fans in Northwest Indiana."