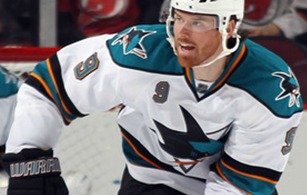 The Hawks have spent this season with a record that at times was better than the performance. They've hung around in gamesin which they've had no business, too. They've gotten cuffed around the ears by teams they should kick in the shins. They've had special teams not livng up to the talent on them, and players outplaying their stats.
Last night, they added a new wrinkle. They absolutely dominated a game, and still had to fight off a 6-on-4 for a minute to not have to go to the coin-flip of overtime or a shootout. These are neat tricks they are pulling.
While the scoreline reads only 4-3, every other number in the boxscore shows the Hawks thumping Shark skull. The most impressive is that San Jose, which leads the league in shots per game with 35, only attempted 34! That's not shots on net, that's all of the ones on net, blocked, or missed. The Sharks can routinely double that. Such was the suffocating D the Hawks displayed.
A bigger boost was that even after Corey Crawford let in a softie to tie the game, neither he nor the team panicked or let their heads drop. They just redoubled their efforts in their zone. The Hawks didn't give the Sharks any time on the puck, constantly in their face to prevent shots or passes.
But it's easy to do that when you only have to do it for short stretches. The Hawks got that bonus because they usually had the puck in the other end. The other stat that just makes eyeballs leave sockets is that the Hawks attempted 43 more shots than the Sharks. That's one almost every 90 seconds. All four lines just hemmed the Sharks in with nothing genius, just determined work to use the speed advantage to get to the puck first, chase down and create turnovers.
Obviously, one line did it better than most, and that was the top one. Simply a Globetrotter routine for the game's length. Toews, Kane, and Stalberg clowned the Sharks. Their first goal was just a thing of cycle-beauty. Toews and Stalberg pork the Sharks D in the corner, Stals drives hard to the net where Toews can find him for one you can't miss. It's everything you want that line, and especially Stalberg to be.
Three of four points in a weekend facing two of the West's powers. You'd take it every time.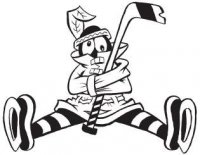 Sam Fels is the proprietor of The Committed Indian, an unofficial program for the Blackhawks. You may have seen him hocking the magazine outside the United Center at Gate 3. The program is also available for purchase online. Fels is a lifelong 'Hawks fan and he also writes for Second City Hockey .