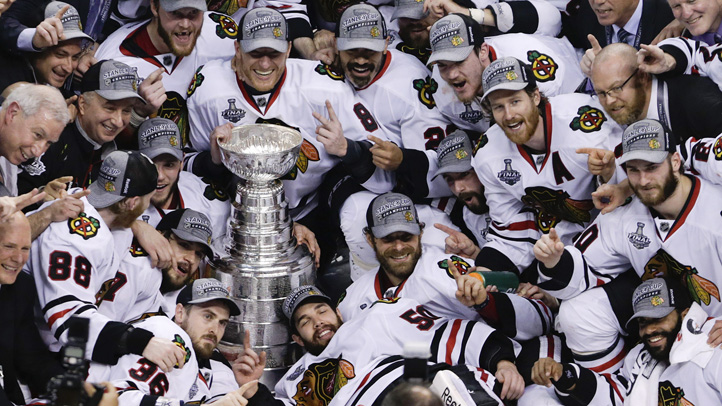 When it comes to spending, Chicago sports teams are apparently the best and the worst.
According to Bloomberg Business Week's "Smartest Spenders in Sports 2014," Chicago claims the top spot for most frugal and the final spot for biggest spenders.
The ranking, which analyzes all 122 franchises in the NFL, NBA, NHL and MLB, rates teams based on how much they spent in player payroll for every win during the last five seasons.
The Chicago Blackhawks took the no. 1 spot thanks to their five playoff trips, two Stanley Cups and 13th-place ranking in spending.
Claiming the bottom slot, however, were the Chicago Cubs, with an average five-year payroll of nearly $120 million and no post-season victories.
Each team was compared against the average price per win in its league to produce a score called the "efficiency index." The less a team spends compared to its peers, the lower its score. Playoff victories and championships get extra weight.
Following the Blackhawks for the top five spots were the St. Louis Cardinals, the Boston Bruins, the New England Patriots, and the Tampa Bay Rays.
Rounding out the bottom five with the Cubs were the Edmonton Oilers, the Washington Wizards, the Minnesota Timberwolves and the New York Mets.
The Chicago Bulls ranked as no. 27, the Bears ranked as no. 57 and the White Sox ranked as no. 112.