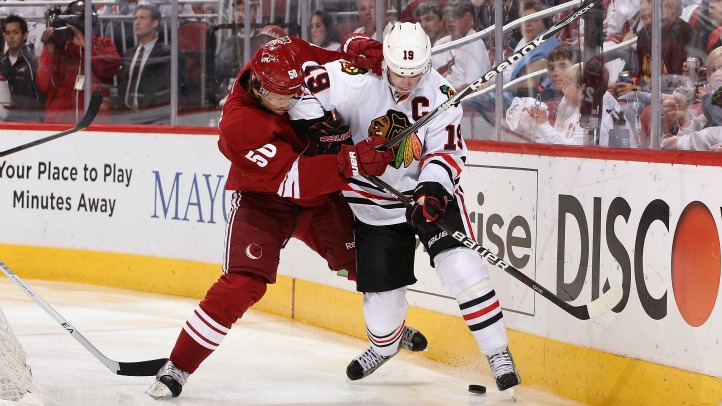 The Blackhawks' Jonathan Toews is among six NHL players scheduled to step to the negotiating table Tuesday for a different sort of bargaining session.

The two sides are keeping their main negotiators out of the action, and players will meet with six owners to sift through season-stalling disputes.

Ron Burkle of the Pittsburgh Penguins, Mark Chipman of the Winnipeg Jets, Murray Edwards of the Calgary Flames, Jeremy Jacobs of the Boston Bruins, Larry Tanenbaum of the Toronto Maple Leafs and Jeff Vinik of Tampa Bay Lightning are expected to negotiate on behalf of the league.

The Penguins' Sidney Crosby, Sabres goalie Ryan Miller and Blackhawks captain Jonathan Toews are among the players reportedly selected for the meeting.

As the lockout reaches day 79, will we see hockey this season? All games through Dec. 14 are off the schedule as well as the Winter Classic and All-Star Weekend.

Financial issues and player contracting disputes have thus far kept things at a standstill.

The Associated Press contributed to this report.