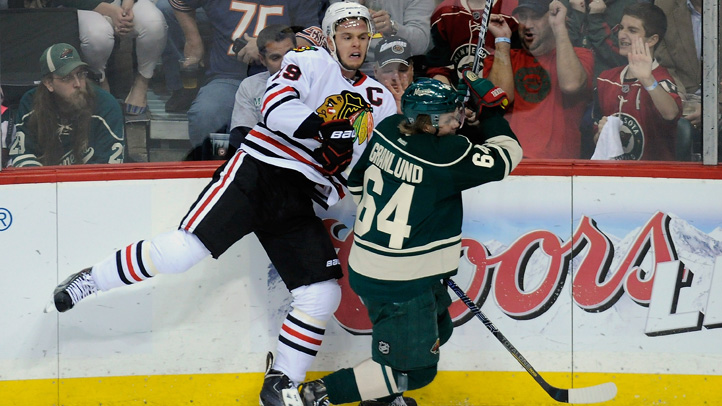 The St. Louis Blues have a Central Division crown in their trophy case, but they won't get any more hardware this season as they were eliminated from the playoffs in a 4-1 loss to the Minnesota Wild on Sunday afternoon.
With the result, the Wild will play the Chicago Blackhawks in the second round of the postseason, marking the third season in a row that the two teams have tangled in the Stanley Cup Playoffs.
The Blackhawks clinched their spot in the second round on Saturday night as they scored a come-from-behind 4-3 win over the Nashville Predators to win the best-of-seven series four games to two.
In each of the past two seasons, the Blackhawks have eliminated the Wild from the postseason, with the Hawks winning in five games on their way to the Stanley Cup in 2013 and winning in six games in the 2014 edition of the rivalry.
The NHL has yet to set a date for the second round series to begin, but odds are that the game will take place on Thursday or Saturday, as Friday the United Center would host a potential Game 7 between the Chicago Bulls and Milwaukee Bucks.