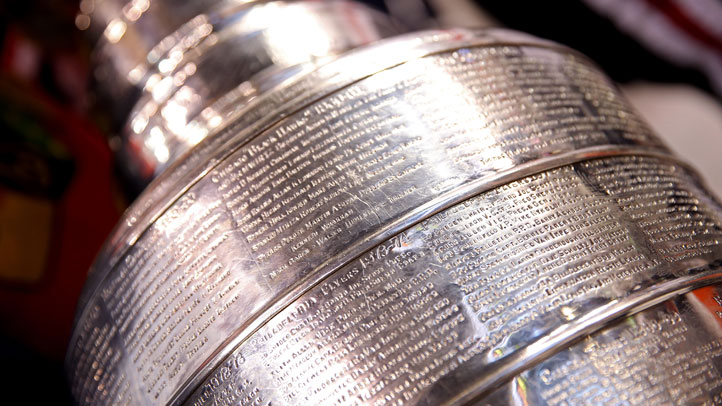 It isn't a rare occurrence for a championship winning team to take out an advertisement in their local newspaper to thank their fans for a season, but in the case of the Chicago Blackhawks, they decided to do things a bit differently.
That's because they opted to take out a full page ad in Friday's Boston Globe, thanking the fans and the city of Boston for their hospitality during the Stanley Cup Final against the Boston Bruins.
Here are a couple of excerpts from the ad:
"Hockey is a tough game. As impressed as we were by the strength, talent, and competitive spirit of the Boston Bruins on the ice, we were deeply touched by what happened off the ice. Rarely have we experienced the hospitality you afforded us throughout the playoff series between two incredibly gifted teams….

"Like the rest of the world, Chicagoans have been reminded in recent days of Boston's strength. Please know we tip our hat to your city's big heart and gracious spirit. You lead by example and have set the bar very high for others to follow."
The note, signed by Wirtz Corporation Chairman and Blackhawks owner Rocky Wirtz and Hawks CEO John McDonough, was widely met with appreciation by fans in both Chicago and Boston:
Blackhawks took out a full page ad in the Globe thanking Boston &the Bruins #classy http://t.co/m5YWkJkFq8 — Rachel Gendreau (@RachelGen) June 28, 2013
Amazing gesture by @NHLBlackhawks. Great organization and great fans during the Cup Finals - at least the ones I know. — PezDOY (@PezDOY) June 28, 2013